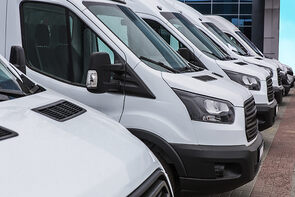 Rule changes, which come into force from May 21, are currently confined to licensing for international operations.
Read full story
Stellantis is partnering with Qinomic to create a proof of concept to convert internal combustion engine light commercial vehicles to electric drivetrains.
All Van News
Hydrogen Vehicle Systems (HVS) has received a £15m grant from the UK Government to accelerate the development of its hydrogen-powered truck.
All Truck News
XPO has surpassed its goal of hiring at least 1,000 truck drivers in the UK and Ireland in 2022, achieving the milestone in early November.
All People News
Herd Group has selected FMG for the provision of accident management services to support its contract hire and vehicle rental business.   
All New Contracts
Toyota will develop a hydrogen-powered Hilux pick-up using funds secured via the UK Government's Advance Propulsion Centre (APC).
All Pick-up News