Nexus Vehicle Rental
Corporate Vehicle Rental
As the leading provider of corporate vehicle rental in the UK, we are the only supplier that can offer you any vehicle, anytime, anywhere. Our unique range of hassle free services are unmatched by any other vehicle rental provider. With over 500,000 rental vehicles available in over 1,750 rental locations, there is always a vehicle available to meet your needs.
Nexus turns up
Need a car, van, 4x4 or wheelchair accessible vehicle? No problem! With Nexus, you can have full access to the UK vehicle rental market, including the widest range of specialist vehicles. We are able to supply standard vehicles within 2 hours. So if you need a replacement vehicle at short notice - a car, van, 4x4 or even an ice cream van, remember Nexus turns up!
Driven by quality
We are focused on delivering outstanding customer service. We have achieved internationally recognised certifications in the ISO 9001:2008 Quality Management and ISO 27001:2013 Information Security Management standards, and were awarded 'Best Customer Focus' in the 2014 Best Business Awards.
Start your new rental experience today
Whether you require rental regularly or occasionally, we are the only vehicle rental provider you will ever need.
Start your new rental experience by calling 0871 984 1940 or email sales@nexusrental.co.uk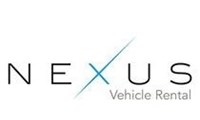 Address:
Nexus House 2 Owlcotes Court 141 Richardshaw Lane Leeds LS28 6AA
Telephone:
0871 984 1940