JCT600
Beginning in 1988, JCT600 Vehicle Leasing Solutions has long been held as a company offering excellent customer care for the total range of vehicle contract hire services, to both the corporate and personal markets. We are based in Bradford, West Yorkshire, and operate independently from the JCT600 Group, one of the UK's largest motor groups, but benefit from their full support and backing. Our company vision is to be the best, rather than the biggest. Best in terms of our customer service, our commitment to people and just about everything else. We are a family business with strong family values. Our roots guide our decisions and enable us to remain flexible and nimble to change. It is this continuous investment in our people and our technologies that is keeping us at the forefront of our industry.
Our company operates a fleet of approaching 7,000 vehicles for a variety of clients, with fleets ranging from 5 to as many as 700. We currently rank at 25 in the Fleet News UK Top 50 leasing companies. We are active members of our trade association the BVRLA, as well as the fleet operators' organisation ACFO. We have been developing our portfolio of services over a number of years to offer a true "one stop shop" to our clients. Our wide range of products and services includes:
Contract Hire
Contract Purchase
Salary Sacrifice
Sale & Leaseback
Short Term Hire
Fleet Management
Grey Fleet Management
Fleet Policy Consultancy
Driver Licence Checking
Fleet Reporting
Driver Risk Profiling
Fuel Card Management
MID Management
Telematics
Whole Life Cost Analysis
Visit our website www.jct600vehicleleasingsolutions.co.uk to find out more.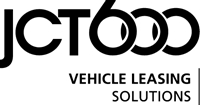 Address:
JCT600 Vehicle Leasing Solutions, Tordoff House, Apperley Bridge, Bradford, BD10 0PQ.
Telephone:
01132500060