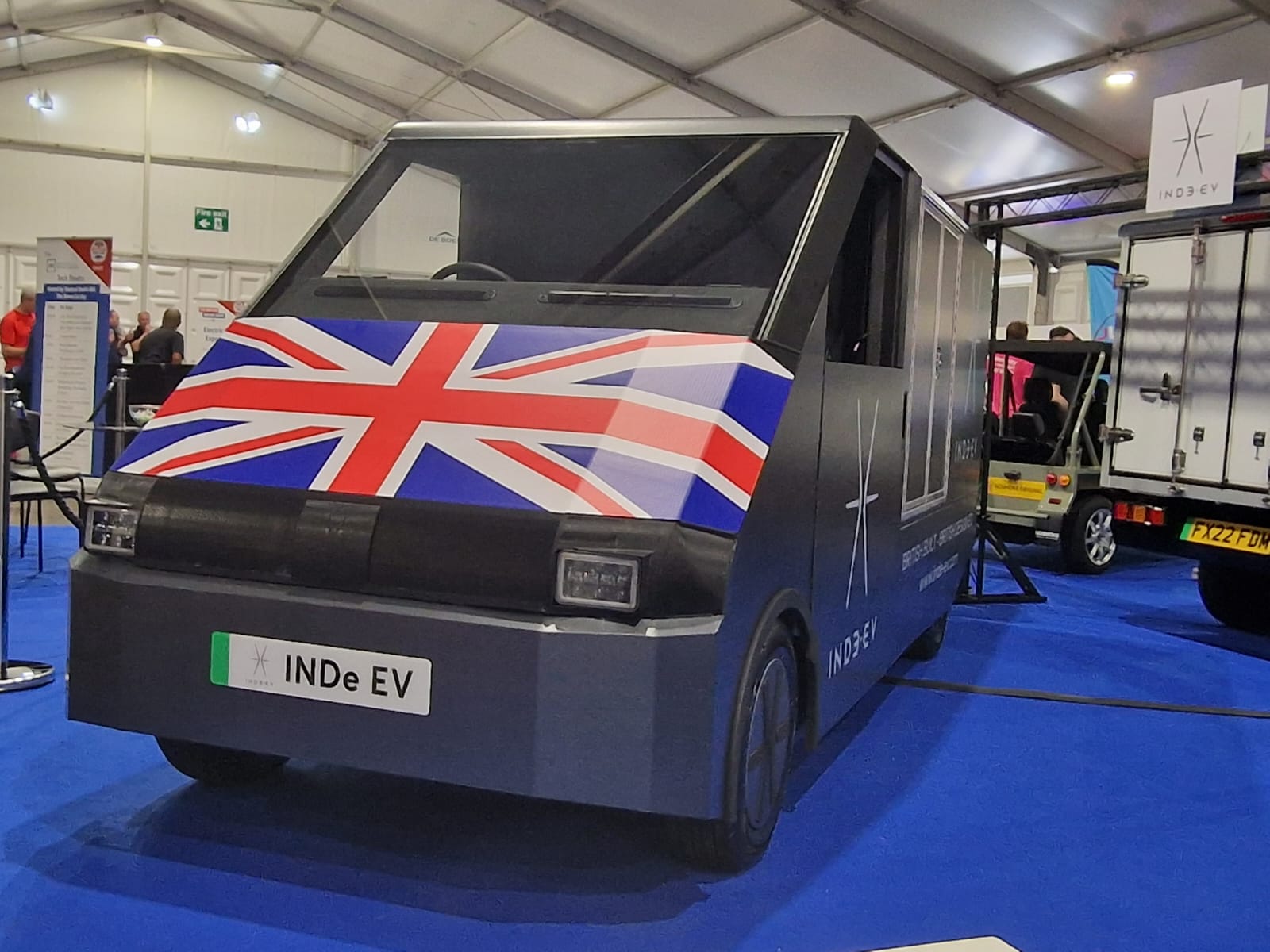 INDe EV is launching a new electric van with a range of up to 230 miles.
The vehicle (pictured), which will be built in the UK, is due to enter full production by April 2023.
An initial payload of one tonne will be offered, with a cargo space of 4.5 cubic metres. The body is modular and can be adjusted to suit multiple requirements.
A 60kWh battery provides a range of up to 230 miles, with a top speed of 75mph depending on the load factor. The battery can be fully charged in just 15 minutes.
INDe EV was formed in June 2021 after its founders were frustrated by the wait for components from the Far East. The van was designed in the UK, in partnership with the academics at the University of Brighton. It features an "optimised cabin space" and a commanding driving position that's said to be comfortable for users of all sizes. Covered wheel arches, the lightweight frame and body panels help reduce drag.
INDe EV's CEO Tony Hayes said: "The INDe EV project puts drivers first. The concept, design and manufacture all started with the end user in mind.
"At INDe EV, we are on an indefatigable quest for perfection and engineering excellence. We have considered the driver experience, the practicality of the vehicle and its suitability to the modern world. The INDe EV embraces sustainability while proving to be a cost-effective and practical solution."
Prices for the new van are said to be "competitive", but are yet to be disclosed. INDe EV is building a production facility in Essex, which have the capacity to produce 11,000 vans per year.
> Interested in comparing electric vehicle data? Check out our EV tool.
> Interested in ensuring the efficient use of EVs. Check out our dedicated editorial sections: Insight & policy | EV news | Charging & infrastructure | Costs & incentives | Benefit-in-kind | EV case studies | EV road tests