Cox Automotive expects the wholesale van marketplace to ease over the next 12 months.
Furthermore, it expects the van market to look forward to a tsunami of 'pandemic-worn' Euro 5 vans this year as supply and demand begins to rebalance.
Matthew Davock, director of commercial vehicles at Cox Automotive, believes that the roll-out of low emissions zones around the UK will deliver more used Euro 5 vans into the used wholesale marketplace, but at a cost.
He said: "Despite market softening, buyers will still have to pay higher prices than pre-pandemic levels for 'pandemic-worn' vans that have higher miles and lower standards of condition.
"An increasing awareness of greener, more economical, Euro 6 and electrified vans, will be much higher on the priority list of buyers throughout 2022, due to consumers being more educated and aware of the future landscapes and roll-out timescales.
"A large proportion of the approximate figure of 2.5 million vans, that are currently Euro 5 or older and operating on UK roads today, have an average age of nine years old.
"These are vans that have had an extended operating life by fleets during the pandemic.
"As a result, they will have been worked extremely hard. From this I imagine these vans will be 'pandemic-worn,' and have a worse return mileage and condition that will be a concern for wholesale stock quality."
It's not unlikely that Manheim will see Euro 6 van performances continue to show strength this year, as Euro 6 stock be fuelled by ULEZ and CAZ acceleration roll-out, but most LCV manufacturers have also increased list prices by approximately 18%, it said.
Davock expects the new price increases to support the Euro 6 market further, as the used price versus new price is showing better price alignment for the consumer.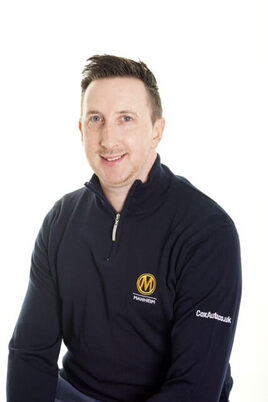 With the records set over the last year in terms of mileage and condition, Davock predicts this to play a bigger part in 2022. However, Euro 5 vans and higher mileage Euro 6 van performances will show some signs of easing.
It's also predicted in H2 2022, that as much as 70% of auction catalogues will be dominated with stock having over 100,000 miles.
Manheim also expects seasonality to play a bigger part in 2022. Davock said: "As the significant price rises are matched with reduced market support and financial buoyancy, this will affect some stock profiles for first time auction conversations, when retail activity shows signs of softening."
Wholesale volumes are not expected to increase in the first half of 2022, but Manheim expects van returns to be 25-30% higher than 2021 averages by H2 2022. Increases are likely to be dominated by Euro 5 van returns.
As much as 50% of Manheim's stock sold during 2022 is predicted to be Euro 5 or older product, compared to 41% seen in 2021.
"Most of these vans haven't yet been built, which will eventually result in a tsunami of new vans arriving that will transform the current market's future, into one that looks very bright over the next three years from a volume perspective," said Davock.
Manheim's last prediction for 2022 is the expected awareness from buyers who will become more aware of compliance vehicles that are allowed into low emission zones without paying daily fees.
He said: "The roll-out of low emissions zones in cities around the UK is already having an impact, with many buyers reporting increasing consumer requests for only Euro 6 compliance and electrified vehicles."
Manheim's 2021 auction results
2021 was the strongest year for the used van marketplace at Manheim auctions, that saw it sell used vans on behalf of a record 561 sellers, an 18% increase compared to 2019 averages.
Additionally, a record 2,771 different buyers purchased a commercial unit from Manheim, a 19% increase compared to 2019 averages.
Meanwhile, 18 months of 100% digital commercial sales at Manheim, led to stock selling 44% quicker, or seven days faster than 2019 averages throughout last year.
The average selling price of a used van last year was £9,907, with the biggest price shifts ever recorded. Values were 30% or £2,282 stronger compared to 2020, when averages were £7,625 and 66% or £3,919 stronger than 2019 records, when the average price of a van was just £5,988.
The average age of a used van last year was 62 months, up from an average of 60 months in 2020 and an average of 61 months in 2019. Meanwhile, the average mileage of a used van last year was 75,897 miles, up from an average of 71,118 miles in 2020, and an average of 76,373 miles in 2019.
The 2021 average first time conversion also increased to 82%, an increase from 78% in 2020, and up from 76% in 2019.
According to Manheim's full age and performance dynamics data for used vans last year, price movements were observed across all bandings.
One-year-old and older product almost reached double growth performance figures, with 59% representing Euro 6 profile and 41% representing Euro 5 or older product.
2021 Manheim full age and performance dynamics
| | | | | | | | | |
| --- | --- | --- | --- | --- | --- | --- | --- | --- |
| Age Category | Age (months) | Mileage | Ave Sale price 2021 | v 2019 | % Uplift v 2019 | £ v 2019 | Volume % Share | Euro Emissions Category |
| 0-12 Months | 9 | 6894 | 25,014 | 15,703 | 59% | £9,311 | 2% | Euro 6 |
| 12-24 Months | 19 | 25,126 | 17,720 | 12,157 | 46% | £5,563 | 7% | Euro 6 |
| 24-36 Months | 31 | 47,628 | 14,436 | 8,652 | 67% | £5,784 | 15% | Euro 6 |
| 36-48 Months | 42 | 60,733 | 11,694 | 6,922 | 69% | £4,772 | 19% | Euro 6 |
| 48-60 Months | 54 | 82,403 | 9,408 | 5,247 | 79% | £4,161 | 14% | Euro 6 |
| 60-72 Months | 66 | 88,159 | 7,593 | 4,391 | 73% | £3,202 | 12% | Euro 5 |
| 72-84 Months | 78 | 99,307 | 6,653 | 3,535 | 88% | £3,118 | 9% | Euro 5 |
| 84+ Months | 120 | 113,299 | 3,792 | 1,790 | 89% | £1,790 | 22% | Euro 5 and older |