Changes to the UK operators' licensing regime will come into force from May next year.
The most significant amendment is an expansion in the goods operator licensing regime to include vehicles used for hire and reward that weigh more than 2.5 tonnes and up to 3.5 tonnes, including when used in combination with a trailer.
Logistics UK public policy manager Denise Beedle (pictured) told delegates at a Fleet200 Executive Club lunch meeting this month: "Original DfT estimates suggested around 20,000 new vehicles will be brought in scope, although that figure is being revised downwards all the time; but more than half of these being based in Northern Ireland due to the land border it shares with the EU."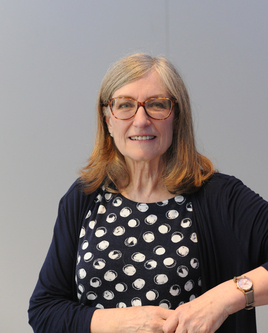 The Government says that this change will bring vehicles such as vans used by couriers and delivery services internationally, including to the Republic of Ireland, into the scope of operator licensing for the first time.
Beedle added: "This will not apply to vans conducting hire or reward domestically and will not apply to vans travelling abroad on own account work."
During her talk at the club meeting, Beedle also highlighted how Logistics UK is calling for a change in the term 'alternatively' fuelled.
She said: "Logistics UK has pressed that we have to get away from the term 'alternatively' fuelled vehicles, and writing legislation for them as derogations from main legislation.
"In 2030 the ban on sale of petrol/diesel cars and vans comes in – the vehicles we now call 'alternatively fuelled' will soon be the dominant vehicle population in the UK.
"There has to be an acceptance that these vehicles using newer fuel technologies are going to be heavier to do the same job that petrol/diesel vehicles do today. This means we will need to completely rethink the regulatory framework – 3.5t will no longer be a meaningful vehicle weight and the rules are going to have to recognise that."