Mercedes-Benz Trucks has unveiled the eActros LongHaul, first announced in 2020, at the at the IAA Transportation 2022 in Hanover, Germany, with a 500km (310-mile) range
The first prototypes have already undergone intensive tests and will next be trialled on public roads this year.
In the coming year, near-series prototypes will be sent to various customers for testing.
Karin Rådström, CEO of Mercedes-Benz Trucks, said: "We are continuously expanding our portfolio of battery-electric trucks. Our focus is on offering clear advantages to our customers. Therefore, our electric trucks are specifically designed for eMobility, giving them better drivability, energy efficiency and durability."
Three battery packs provide an installed total capacity of more than 600 kWh. Two electric motors, as part of a new e-axle, generate a continuous output of 400 kW (536 hp) and a peak output of over 600 kW (805 hp).
In addition to the tractor unit, Mercedes-Benz Trucks will also produce rigid variants of the eActros LongHaul at market launch. This will offer customers numerous other possible use cases in fully electric transport, says Mercedes-Benz Trucks.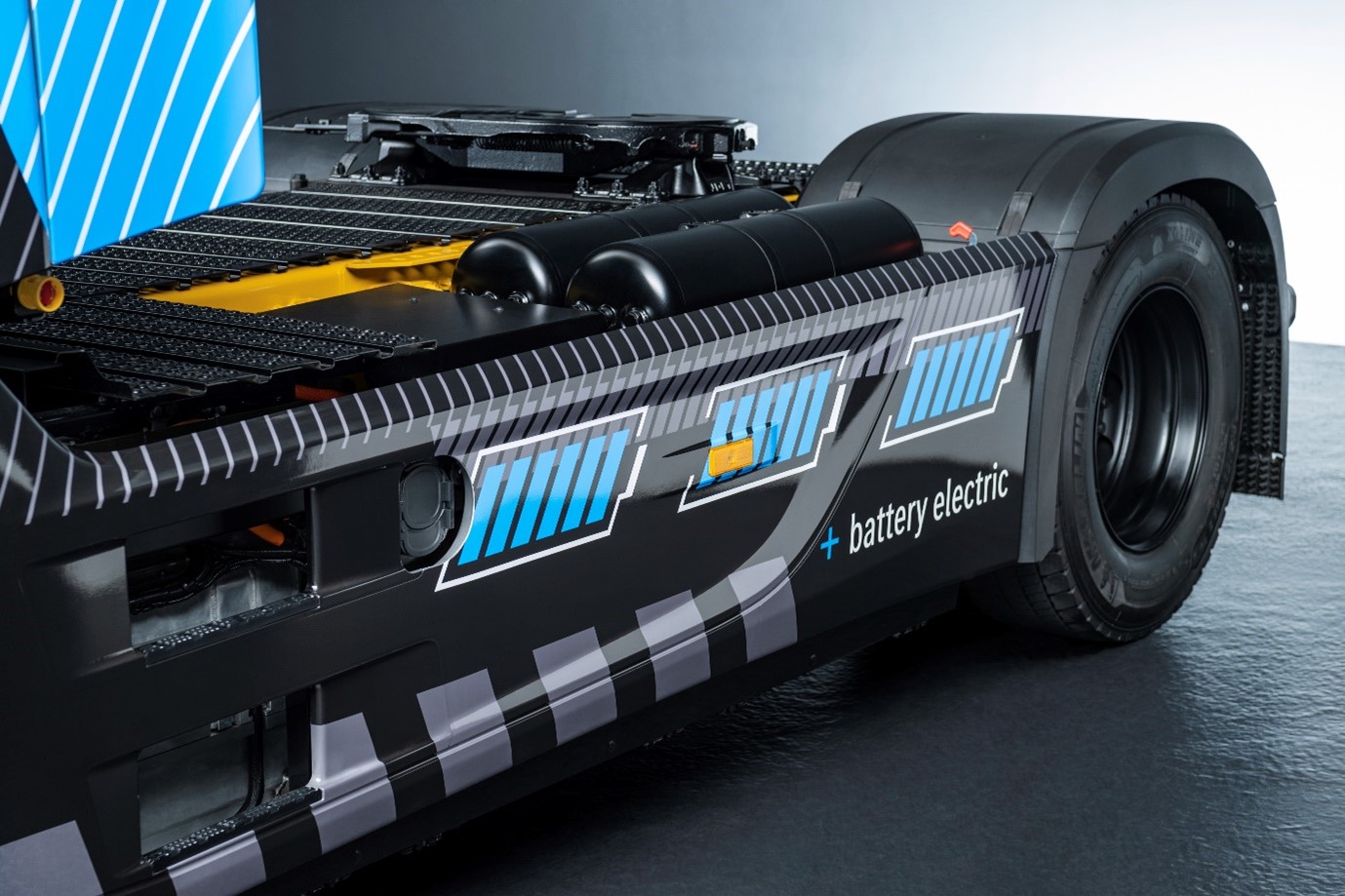 Development engineers at Mercedes-Benz Trucks are designing the eActros LongHaul so that the vehicle and its components meet the same durability requirements as a comparable conventional heavy long-distance Actros.
The batteries used in the eActros LongHaul employ lithium-iron phosphate cell technology (LFP). These are characterised, above all, by a long service life and more usable energy.
The batteries of the production eActros LongHaul can be charged from 20% to 80% in under 30 minutes at a charging station with an output of about one megawatt.
Electrified trailers can significantly increase the range of electric trucks. For example, the tech company Trailer Dynamics developed the "eTrailer" together with the trailer manufacturer Krone. The core is an e-axle built into the trailer, including batteries, which support the towing vehicle with additional power. Depending on the battery capacity of the eTrailer, ranges of more than 800 kilometres (500 miles) are possible with the series-production version of the eActros LongHaul on one battery charge, it says.