Leyland Trucks celebrated its longest-serving employees at an awards night, including four people with more than 50 years and 38 people with 40-plus years of service.
Held at the Park Hall Hotel, the Leyland Trucks Long Service Awards recognised more than 65 employees who between them have 2,295 years of service.
The tradition of celebrating long service within Leyland Trucks dates back to 1965, when Lord Stokes – one of the original chairmen of the business – delivered 1,500 gold watches to company employees over the course of three days. Since then, the awards have been celebrated bi-annually
Brennan Gourdie, managing director, hosted the evening alongside Phil Jones, operations director for Leyland Trucks.
Among those recognised was Jon Tinsley, master production scheduling manager, who joined Leyland Trucks 25 years ago.
He said: "What's always struck me about working here is that all the hard work put in by employees is reciprocated; you're looked after and supported by everyone around you. We have shared values and have a real sense of community."
Karen Sussams, senior engineer for vehicle software, also celebrated 25 years' service, and said: "Being recognised for a long service award makes you feel that your services, contribution and dedication to the company, and also to your colleagues, is greatly appreciated.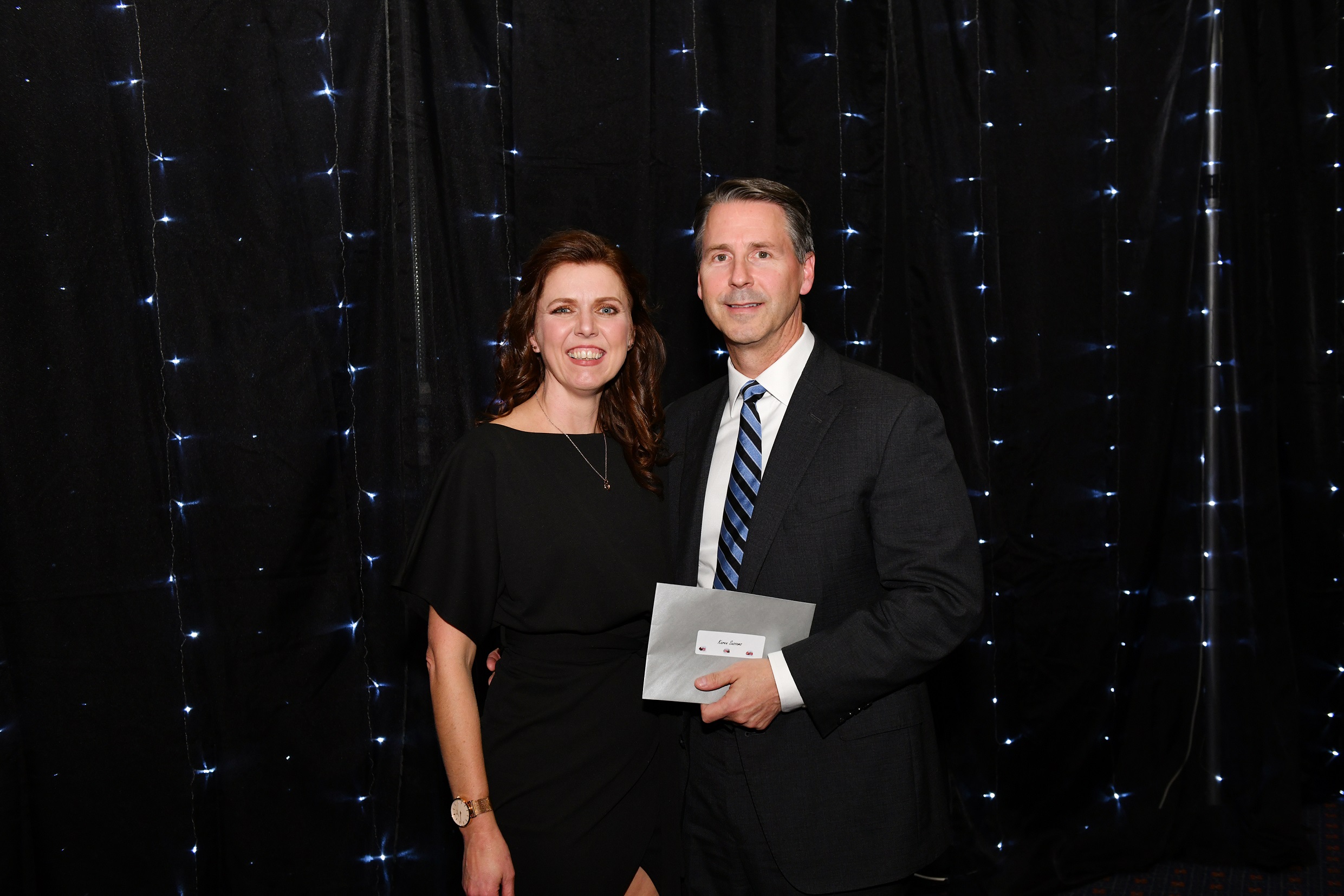 "Working at Leyland Trucks has been very enjoyable, although challenging at times. But even during the hardest times, I've had the reassurance of a great team behind me.
"All colleagues are incredibly supportive, and I've made lifelong friends. I consider myself incredibly lucky to have had the opportunities Leyland Trucks has offered me."
David Snape, supplier quality manager, was also celebrated at the Long Service Awards, having been hired by Leyland Trucks 40 years ago.
He said: "It's a privilege to be recognised by the company; Leyland Trucks is a unique facility with excellent people producing world class, leading products and I have always enjoyed working here.
"In times of adversity, the team always pulls together, and we have a great support network within the business.
"I didn't ever envisage I'd be here for 40 years, but because there are so many different departments, there is always scope for change, so I've had the chance to learn new skills and opportunities to develop myself which means every day has been different."
Gourdie said: "This is one of the milestones we look forward to every time, and to finally be able to hold the awards following recent COVID events made it even more special.
"Working for Leyland Trucks really is a career for life. We focus on employee wellbeing, provide all the tools for professional development and have designed an environment that drives collaboration, friendship and support.
"All of the employees recognised should be incredibly proud of themselves, and we're grateful for the many years they have dedicated to the company. They're integral to who we are, and they've shaped our business into what it is today."