Sapphire Vehicle Services' workshop approved by manufacturers
Sapphire Vehicle Services' Basingstoke workshop has been recognised as an authorised repairer of Isuzu and Mercedes-Benz vehicles.
As an authorised repairer the facility can work on Isuzu's range of Grafter, N55-75 and F110-135 rigids, which span the range from 3.5 to 13.5 tonnes gross vehicle weight (GVW), as well as Mercedes-Benz Actros, Arocs, Atego and Econic models, covered by the manufacturers' contract maintenance plans and can also undertake warranty repairs.
Sapphire said the workshop has 14 bays, two with 35-metre pits and another with an 18-metre pit and is equipped with diagnostic and other tooling.
Perry Reaves, managing director at Sapphire Vehicle Services, said: "We'd already brought in a new management team at Basingstoke before work on this project began 18 months ago.
"We've also spent more than £150,000 – and a lot of time and effort – to ensure the building is fully compliant with our authorised repairer status."
FMG extends partnership with Dwr Cymru Welsh Water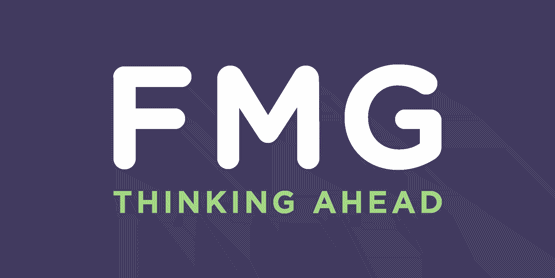 FMG has extended its incident management contract with Dwr Cymru Welsh Water.
The company has partnered with the water supplier since 2007 for the provision of incident management services for its specialist fleet of vans and commercial vehicles, including water tankers and water utility vehicles.
FMG said Welsh Water turned to FMG's risk consultancy service for a driver risk management programme including driver licence checks, to bring automation, support and encourage driver engagement.
Mark Johnson, head of transport at Dwr Cymru Welsh Water, said: "FMG work closely with us to engage our drivers and promote our safe driving culture throughout the business, with Dave Parry leading an interactive and informative driver safety workshop at our recent staff conference which brought home some key learnings to our drivers in a light-hearted and engaging way."
Dave Parry, commercial director at FMG, said: "Our flexible incident management solution fits the specific needs of their fleet and successfully recoups uninsured losses for this not-for-profit organisation.
"We share a longstanding partnership which has evolved to include intelligently connected systems and supportive integrated teams operating with a shared vision to earn the trust of customers with every interaction."
ProtectAVan expands operations with new depot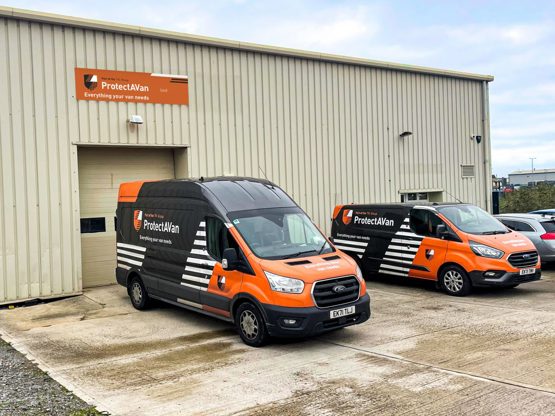 ProtectAVan has opened a new a new 6,000 square-foot facility in Swindon – with the site open for vehicle security upgrades, installations, and full-scale fit-outs.
The vehicle enhancement company said the extra space offers more room for its technicians to work – which the business expects will translate into shorter wait times for customers.
Part of the TVL Group, the business said it has seen significant growth in recent years.
Laura Moran, managing director of TVL Group, said: "Van theft remains an unfortunate regular plight on many honest tradespeople's livelihoods, bringing additional anxiety to already stressful professions.
"With the opening of our new facility in Swindon, we are not just growing our ProtectAVan brand, but giving more van owners easy access to vital security equipment, that could save them financial and emotional heartache in the long run."
Islington Council adopts EAV eCargo bikes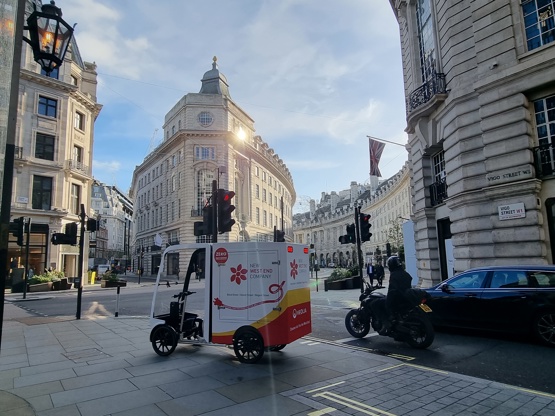 Islington has become the latest London council to adopt EAV eCargo bikes to help reduce its emissions.
The fully electric vehicles boast a range of 40 miles, produce no emissions and their removable batteries recharge within six to eight hours.
By replacing three diesel vans with five eCargo bikes, the council has estimated that they will save approximately 1,000 litres in fuel and over four tonnes of carbon dioxide emissions per year through the switch.
Councillor Rowena Champion, Islington Council's executive member for environment, air quality, and transport, said: "The arrival of our new, fully electric EAV 2Cubed electric cargo bikes supports our vision for a more environmentally friendly borough, with these zero-emissions vehicles offering a more sustainable way for council staff to travel."
More than 25 EAVs are supporting residents in London boroughs and through London local government services, such as Islington Council, Westminster Council, Hackney Council, West End Company, Heart of London Business Alliance and Veolia waste management services.
QTS Training launches in Knottingley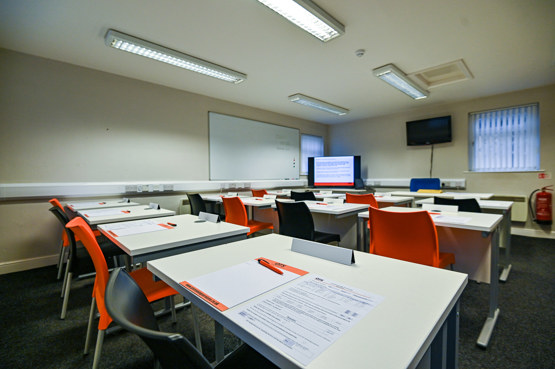 QTS Training is launching its third English training facility, in Knottingley, West Yorkshire.
The NSAR gold training provider, who currently has locations in Drumclog, Linby and Leeds, will be expanding into this standalone facility where they will be offering railway safety, small plant and tools, first aid and health and safety training.
Lorna Gibson, managing director at QTS Training, said: "The demand for training within the rail industry has never been higher, so we felt this was the perfect time to expand our offering within the north of England.
"This dedicated training centre offers the space, both inside and out, to be able to run all our railway safety critical courses, as well as courses in health and safety, first aid and mental health first aid.
"The Knottingley location also has ample outdoor facilities, including an external track panel which allows us to run PTS courses, as well as small plant and tools."
> Interested in comparing electric vehicle data? Check out our EV tool.
> Interested in ensuring the efficient use of EVs. Check out our dedicated editorial sections: Insight & policy | EV news | Charging & infrastructure | Costs & incentives | Benefit-in-kind | EV case studies | EV road tests