Advertisement feature from Webfleet
With pump prices soaring, Beverley Wise, Regional Director UK & Ireland for Webfleet Solutions, explains how telematics platforms can help to control costs.
With oil and wholesale fuel price volatility showing few signs of abating, the pain at the pump for business fleets continues.
Despite a cut in fuel duty in the Chancellor's Spring Statement, and a brief hiatus to consecutive monthly price rises in April, costs appear to be soaring once again.
Where will it end? Dr Amrita Sen, director of research at Energy Aspects, told the Treasury Committee earlier this year that diesel prices of £3 a litre were "in the realms of possibility".
With business mileage already one of the biggest single expenses facing companies, the cost-of-living crisis reinforces the call for smart systems and fuel strategies that can help deliver bottom line savings.
Mileage claims under the microscope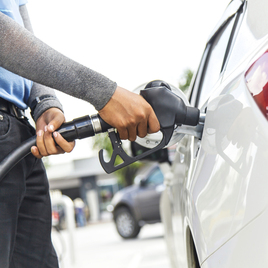 The Approved Mileage Allowance Payment (AMAP) has remained at 45p per mile since 2011, while rising pump prices have typically left the Advisory Fuel Rates (AFRs) for company cars trailing in their wake.
The impact of this may, in some cases, leave employees feeling short-changed and harbouring a greater inclination to overestimate journey distances when submitting claims.
Overpayments, when extrapolated over multiple vehicles, can prove particularly costly and discrepancies can also mean non-compliance with tax and national insurance obligations. In turn, this can result in hefty penalty payments should HMRC audit business records.
Telematics applications that digitise the mileage and expense claims process will not only ease the administrative burden, freeing up time for both drivers and the back office, they can improve the accuracy of mileage records.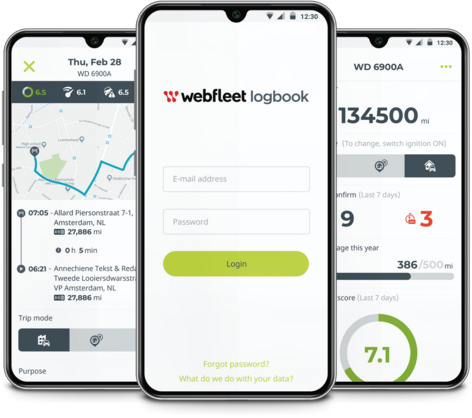 The WEBFLEET Mileage Logbook solution, for example, provides evidence of exactly how many miles are travelled, by whom and when.
Drivers can clarify whether a journey is for private or business purposes via their smartphones or in-car driver terminals. The app provides them with direct access to their individual journey logs to add further relevant details, either using a computer or smartphone, ensuring records are comprehensive. Detailed mileage expense reports can then be generated and exported directly into company accounts.
For Konica Minolta, WEBFLEET Logbook is saving drivers an average of 45 minutes each month on claims administration, resulting in anticipated productivity gains worth more than £55,000 a year.
Behind the wheel
From unnecessary accel­er­ation and decel­er­ation to speeding and harsh braking, there are numerous inefficient driving habits that can lead to low mpg and excessive fuel consumption.
WEBFLEET Logbook empowers drivers by giving them insights – from the palm of their hands – into their performance behind the wheel.
The driving behaviour intelligence generated by WEBFLEET's OptiDrive 360 also enables fleet managers to collaboratively work with their workers to improve driving styles and target training where it is most needed.
Elsewhere, core telematics functionality continues to cut wasted mileage through heightened visibility over real-time vehicle movements, alongside smart navigation and intelligent and intuitive routing and scheduling.
Such cost control solutions can prove business critical as fleets intensify their commitment to tackling the fuel cost burden.