Ogilvie Fleet
Ogilvie Fleet provide contract hire, leasing and fleet management solutions for UK and European companies operating fleets of all sizes.
Our fleet today totals over 12,000 vehicles, making us one of the largest independent contract hire & leasing providers in the UK.
Our reputation is built on an ability to deliver bespoke solutions and award winning levels of customer service, linked with competitive pricing and a "real world" ability to work in partnership with our clients. In essence, we deliver the perfect combination of small company service ethos and large company buying power.
Information Technology is core to the way we provide our services, but we have a firm believe that this should always work in synergy with our great team of people. This combination creates a powerful solution for clients, allowing the use of as much or as little of our IT as they want, always safe in the knowledge that an Ogilvie team member is just a phone call away.
Ogilvie Fleet are able to deliver a wide range of products and services, including:
• Contract Hire
• Contract Purchase
• Finance Lease
• Fleet Management
• Salary Sacrifice
• Daily Rental
• Fleet Outsourcing
• Accident Management
• TOTAL Online Solutions
If you would like to find out more about Ogilvie Fleet please click to www.ogilvie-fleet.co.uk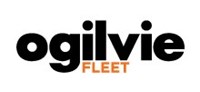 Address:
200 Glasgow Road Stirling FK7 8ES
Telephone:
0330 333 5678