AA DriveTech
Welcome to AA DriveTech's Risk Management solutions for fleet and transport managers.
At AA DriveTech, we believe that a robust, driver-centric fleet risk management programme keeps you legal, compliant and also brings tangible business benefits. We believe companies adopting this approach are 'Driving a Better Business'.
As a result, we work with fleet and transport managers, as well as health and safety professionals, to implement comprehensive risk management programmes for car, van, bus, coach, truck and 4x4 drivers.
Our programmes not only help reduce the risk of death and injury while driving but can also reduce fuel consumption, damage costs, time off work and insurance premiums. In addition, your organisation can clearly demonstrate your commitment to health and safety legislation, reduce the risk of being prosecuted under Corporate Manslaughter Legislation and ensure the reputation of your brand is maintained.
We call our holistic approach to occupational road risk 'the Journey' which comprises five components and helps drive a better business.
• Audit – a detailed survey report identifying key areas of risk exposure
• Validate – secure electronic DVLA validation of driving licences to ensure legal drivers
• Assess – identifies a driver's exposure to risk and potential training needs
• Train – training interventions – on-road, workshop and online – that address the driver's specific needs including Driver CPC and 4x4 training
• Manage – single portal for managing driver information and identifying where action is required.
We recognise that different companies are further down the risk reduction process than others, so we tailor our approach to your business needs. This means your fleet risk management programmes are appropriate, cost effective and backed by a major motoring organisation, the AA.
AA DriveTech also provides driver education, on behalf of many UK police forces, for motorists who commit a motoring offence, such as speeding.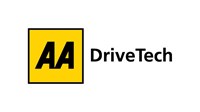 Address:
AA DriveTech, Fanum House, Basing View, Basingstoke, Hampshire, RG21 4EA
Telephone:
01256 495732