Average light commercial vehicle (LCV) values at BCA increased by 4.2% month-on-month in July, following a 3% rise in in June.
LCV values averaged £10,220 at BCA in July, up by £420 compared to June, with performance against guide prices steady at 95.7% over the month.
Year-on-year, values for July 2022 were up by £100 (1.2%) compared to July 2021.
Improved demand and rising buyer numbers contributed to the increase in average values at BCA over the past two months, following consecutive monthly falls from the all-time market highpoint of £10,808 recorded in January of this year.
Sale conversion rates have improved by several percentage points in recent weeks, with a notable rise in demand across the 4x4 market and continued interest for conversions and body builds.
Even with the encouraging news on values, BCA continues to advise sellers that demand is relatively fragile, with professional buyers focusing on the best-quality, forecourt ready stock that can be retailed quickly with little additional preparation.
In contrast, demand is patchy at the lower end of the market, with poorer condition, higher mileage vehicles struggling to gain interest with buyers, and any hint of an oversupply quickly affecting values of standard specification models.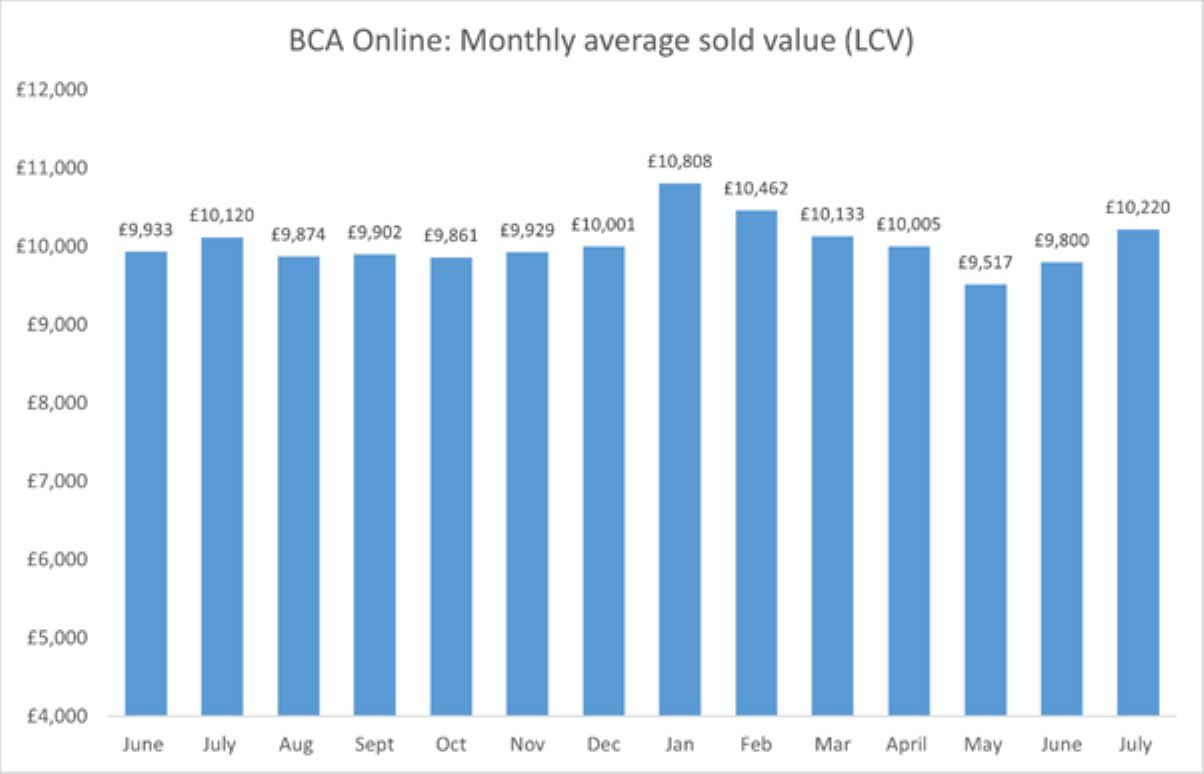 Stuart Pearson, BCA's chief operating officer in the UK, said: "Given the well documented cost-of-living squeeze and numerous other pressures affecting the wider economy, the LCV sector continues to demonstrate the underlying strength and stability of the used marketplace."
He added "Average values were boosted to some extent by improvement to product mix, albeit it there was also some seasonal impact on volume.
"As we are seeing in the car market, it is apparent that a two-tier market has developed, where the best presented vehicles readily attract strong bidding and poorer stock will struggle unless it is very competitively valued.
"As ever, focussing on the remarketing basics of realistic pricing, clear and accurate vehicle provenance information along with appropriate preparation, will ensure that there is a buyer for all stock, regardless of age, mileage and condition."
Pearson says that despite the pressures in the used sector, the fleet and leasing industry should expect values to remain reasonably resilient in the medium to long term.
"The new LCV market fell 20.7% in July, the seventh consecutive month of year-on-year decline as the sector continues to face supply chain issues and long delivery times," he added.
"It means that any business requiring a commercial vehicle at short notice will have to source it through the used sector, which should generate sustained demand and relatively stable pricing in the wholesale markets for some time."
Aston Barclay used LCV desirability index shows market pressures are mounting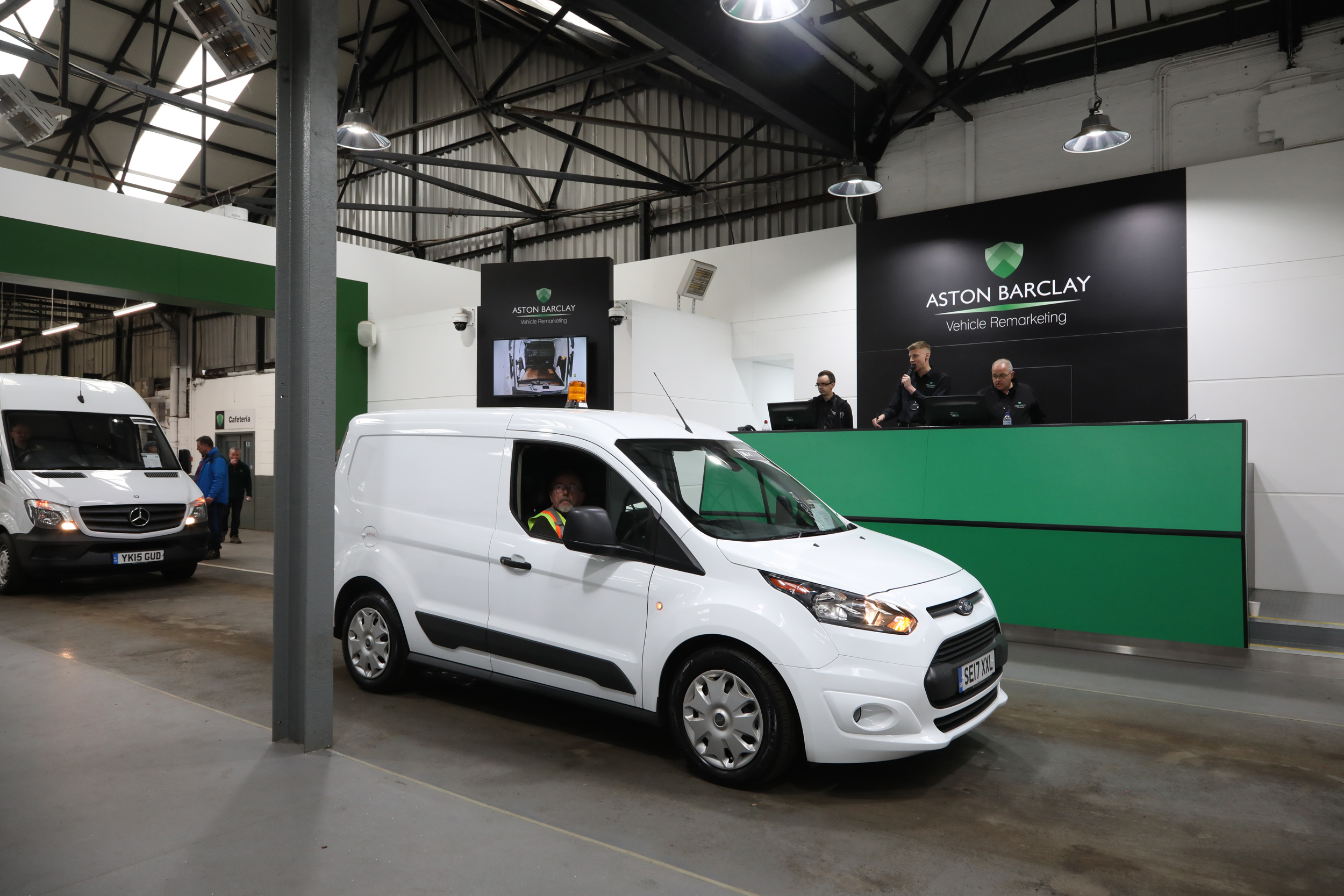 Buyers of used vans have been purchasing on need rather than desire in August, according to the latest Aston Barclay desirability index.
In contrast to the previously standard seasonality of the used LCV market, where different van types are in demand at different times of the year August 2022 has seen buyers focus on essential LCV purchases instead, it says.
Either their van is getting too old to keep on the road or a company is growing and needs to expand its fleet.
Companies have shunned badge loyalty and bought used vans based on their individual budget and suitability for the job in hand.
Leading the desirability index in August are the panel vans, the Volkswagen Crafter and the Peugeot Boxer, but smaller panel vans, car derived vans and pick-ups all appear in this month's index.
"What we have seen this month is that buyers have been focussing on purchases that fulfil their immediate needs, rather than the more considered buyer behaviour that we usually observe throughout the year," said Geoff Flood, Aston Barclay's LCV sales manager.
"The lack of liquidity in the current used market, added to the knowledge that the new LCV stock issues are beginning to improve means that many usual market patterns are temporarily on hold while buyers wait for stock levels to rise in the coming months.
"As a result, we have seen buyers purchasing vehicles that fulfil specific and immediate needs and who are less sensitive to brand, mileage and vehicle spec, but more focussed on a vehicles utility."
Aston Barclay's monthly index takes into consideration three key metrics: web views prior to sale, number of physical and online bids per sale, and the sale price achieved as a percentage of CAP average.