REE Automotive is hosting live demonstrations of a new walk-in step van developed in partnership with EAVX and Morgan Olson.
The vehicle uses REE's modular P7 chassis, which debuted in January, and is fitted with a Proxima body designed by EAVX and Morgan Olson.
The Proxima body promises improved aerodynamics, enhanced driver ergonomics, increased driver visibility and overall safety, enhanced maneuverability, and integrated technologies.
Mark Hope, COO and general manager of EAVX, said: "Initial discussions have already been met by praise from customers large and small across a number of delivery segments. The customer evaluations this week are an exciting and important next step as we move closer to bringing the Proxima body to market."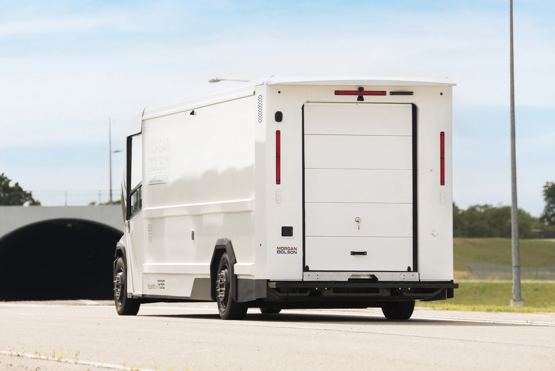 Over the next several weeks, prospective customers will have the opportunity to experience the vehicle. The joint program aims to reduce total cost of ownership, thereby easing the transition to electric for fleets. It also helps combat the ever-increasing demands facing the industry, including increased consumer deliveries and continued driver shortages.
"These events are an incredible opportunity for leading delivery companies and fleet managers to see firsthand how Proxima paired with the REE chassis can answer the call for electrification options that are quick, efficient and offer a low total cost of ownership,"" said Daniel Barel, co-founder and CEO of REE.
The REE P7 includes drive-, steer-, and brake-by-wire functionality, which eliminates mechanical obstructions, reducing underfloor turbulence and ensuring a smooth ride/
Additional benefits include operational efficiencies and flexibility that can be scaled across further applications and classes 2b-6 for both the body and the chassis, with modularity and design freedom in mind.