Royal Mail is expected to expand its electric van fleet to 5,500 vehicles by spring 2023, as part of its goal to achieve net zero emissions by 2040.
Step one of Royal Mail's Steps to Zero strategy is emission-free deliveries, which Royal Mail plans to achieve by electrifying its fleet and optimising its on-foot deliveries.
Royal Mail have begun its electric van roll-out and currently has a mixture of 1,600 electric vans in service, from Mercedes, Peugeot, Nissan and LDV.
The UK parcel operator said it has also switched to 100% renewable energy.
In September 2021, Royal Mail trialled 12 fully electric micro vehicles in UK cities and towns. The vehicles are currently being assessed in residential areas as a potential lower-carbon alternative to larger vans which are typically shared by two drivers.
Royal Mail said it will be trialling two Paxster Cargo and the Ligier Pulse 4 micro electric vehicles (EVs) for letter and small parcel deliveries, while adapting to the changing mail bag.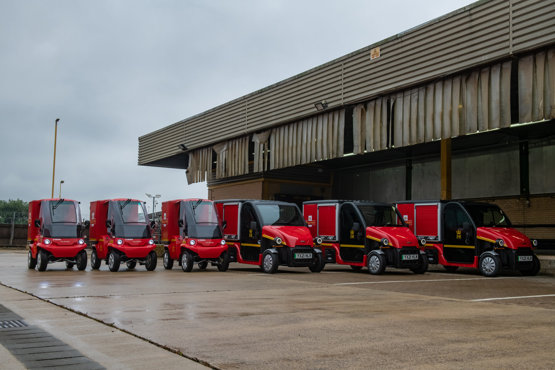 In terms of HGVs, Royal Mail's short-term focus is low-carbon alternative fuels, which help reduce fleet emissions until zero-emission vehicles are deployable at scale.
Royal Mail's Environment, Social and Governance report 2021-22 stated: "This year, Royal Mail operated 31 bio-compressed natural gas (bio-CNG) HGVs which has helped reduce diesel consumption by approximately 690,000 litres, and direct emissions by around 85%, compared with their diesel equivalent.
"A further 49 bio-CNG vehicles are on order for delivery in fiscal year 2022-23."
MORE > Interested in electric vans? Take a look at our electric car and van data tool.
---
Kate Ellis, regional operations director at Royal Mail, was a judge at this year's Amazon Everywoman in Transport and Logistics Awards, supported by Fleet News.
The awards celebrated 16 individuals working in the transport and logistics sector, championing their achievements, and showcasing them as inspiring role models to the next generation of female talent.
The winners were announced at a ceremony held at the JW Marriott Grosvenor House on June 30.
Ellis said she was impressed by the finalists "ability to adapt to the unprecedented changes that arose from the pandemic, as well as their unwavering entrepreneurial leadership".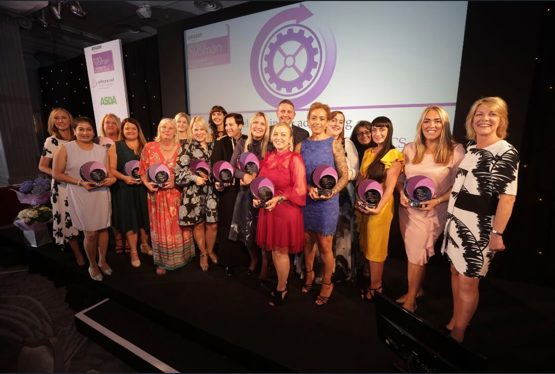 She added: "This award allows the opportunity to recognise entrepreneurial leadership.
"It provides a chance to uncover strong, authentic role models who challenge preconceptions and provide confidence plus inspiration in equal measure."
Find out more about the Everywoman in Transport and Logistics Awards
> Interested in comparing electric vehicle data? Check out our EV tool.
> Interested in ensuring the efficient use of EVs. Check out our dedicated editorial sections: Insight & policy | EV news | Charging & infrastructure | Costs & incentives | Benefit-in-kind | EV case studies | EV road tests