Robust demand for HGVs, particularly for articulated trucks and tractors, is being thwarted by the global shortage of semiconductors and raw materials, new data from the Society of Motor Manufacturers and Traders (SMMT) suggests.
It shows that the sector is 29.5% down in the first half of this year compared with pre-pandemic 2019, with 19,370 new trucks registered.
UK heavy goods vehicle (HGV) registrations grew by 0.4% to 9,533 units in the second quarter of 2022.
Despite the Q2 growth, compared with a strong bounce back last year, half-year performance also remains 1% down on 2021.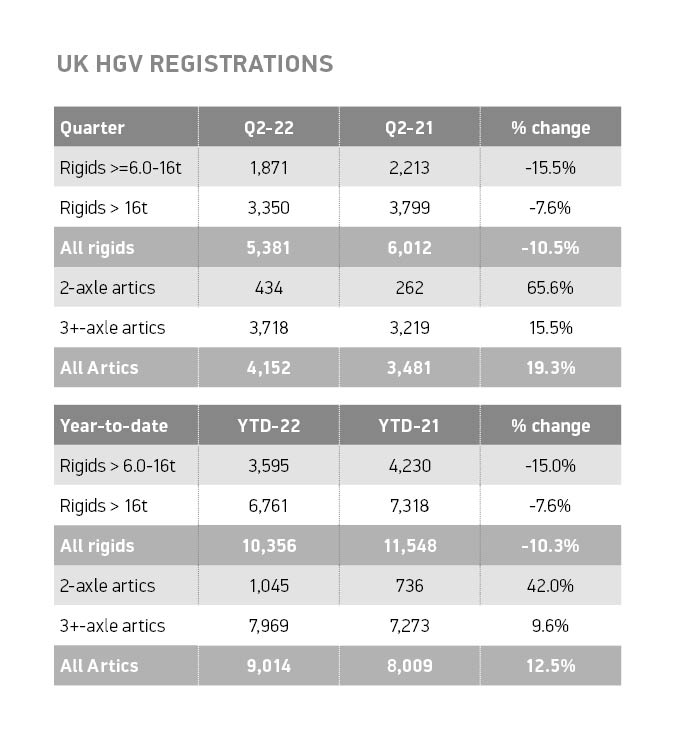 The marginal growth in the second quarter was driven by increased demand for artics, up 19.3% year on year to 4,152 units, with a 12.5% increase in registrations over the half-year period at 9,014 units.
The number of newly registered rigid trucks, meanwhile, fell by 10.5% to 5,381 units in Q2, and 10.3 in the year to date to 10,356 units, although the segment has still accounted for more than half (53.5%) of the market this year.
Demand for tractors has remained strong throughout 2022, up 13.3% and representing 46% of the market so far this year.
However, all other segments have seen declines, including box vans (13.9%), tippers (12.4%), curtain-sided trucks (10.2%) and refuse disposal vehicles (29.2%).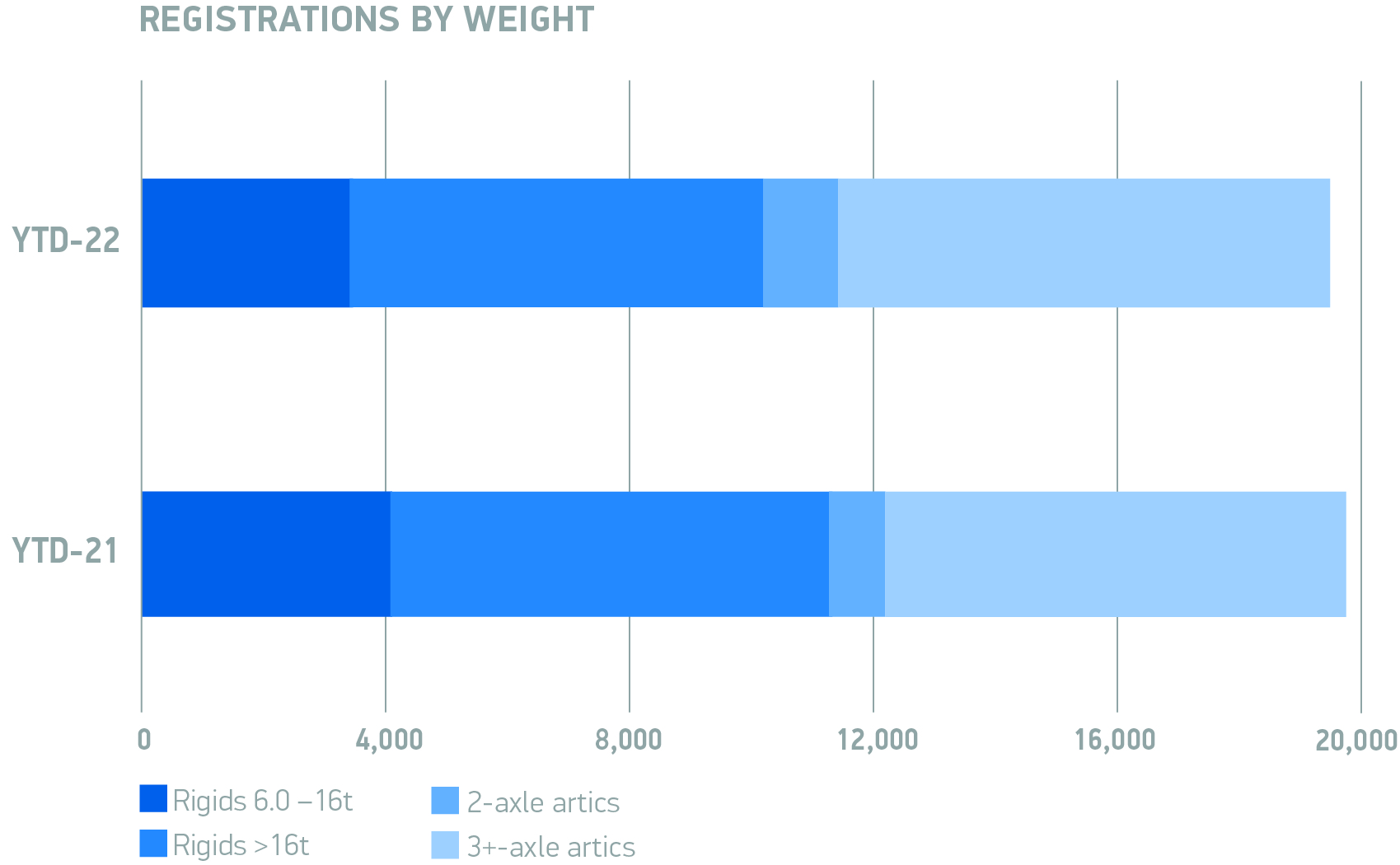 Fleet renewal cycles are naturally volatile and are more visible in these lower-volume segments, with registration levels more likely to be artificially impacted by supply shortages.
Across the British nations, uptake varied considerably during the half-year period. England recorded a 1.3% decline in registrations, while those in Scotland fell by 8.7%.
Operators in Northern Ireland and Wales, meanwhile, registered 23.8% and 6.5% more HGVs than last year respectively, although together they represent only 6.3% of total UK registrations.
Mike Hawes, SMMT chief executive, said: "The best second quarter for the heavy goods vehicle market since the pandemic is a positive sign as the sector continues to navigate significant global supply shortages amid high inflation and rising fuel and energy costs.
"Demand remains robust, but to ensure the fleet renewal necessary to transition from fossil fuels to new technologies, government must encourage new vehicle acquisition and HGV charging infrastructure, keeping the UK at the front of the queue for the latest low and zero-emission trucks."