CNG Fuels has opened what it is claiming to be the world's largest public access biomethane refuelling station in Avonmouth, near Bristol.
The site aims to meet the growing demand from major brands to cut emissions from haulage, while also supporting the decarbonisation of the UK's road haulage sector.
Located near the M4/M5 junction just outside Bristol, the site is capable of refuelling 80 HGVs per hour from 14 high-speed dispensers.
The site is part of CNG Fuels' nationwide network of eight renewable biomethane refuelling stations. The company is aiming to build 12 additional stations each year to cater for growing demand.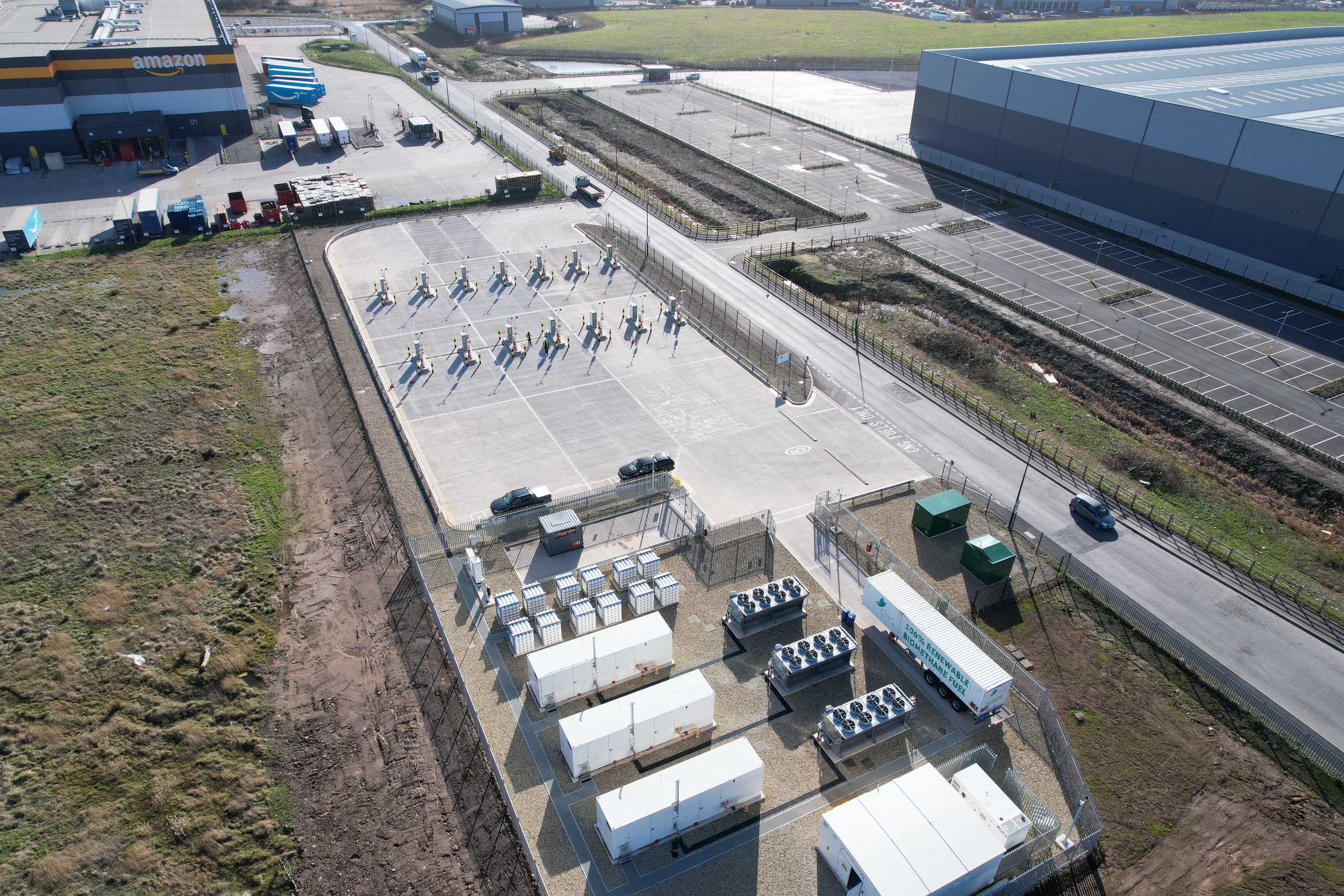 Philip Fjeld, CEO of CNG Fuels, says that fleets across the country are under pressure to cut emissions and renewable biomethane.
"We are continuing to see high increases in demand and with the recent news of the 2040 ban on new diesel HGV's, we expect the pace of demand to continue," he said.
"We are rapidly expanding our nationwide network of refuelling stations, ensuring sites are strategically located across major trucking routes to make them as accessible as possible.
"The new site in Avonmouth is in a key location for many of our customers, allowing them to expand the reach of their low carbon deliveries into the south-west and Wales.
"In addition to our expanding network, we are also preparing for a multiple fuel future to ensure that when new technologies emerge, the infrastructure will already be in place to cater to demand."
Demand for renewable biomethane has increased by 1,000% over the past five years and is predicted to increase five-fold over the next five years as the UK's 2040 ban on the sale of new diesel HGVs approaches.
The new station is closely situated to existing customers, such as Royal Mail, Warburtons and Amazon, helping major household brands to slash haulage emissions and align with the UK's net zero targets.
Lidl supermarket is the latest brand to convert its fleets to renewable biomethane.
Jason Wild, distribution and recycling consultant at Lidl, said: "We are committed to reducing our environmental impact across our entire operations and switching our fleets over to renewable biomethane instead of diesel is a crucial step. CNG Fuels' new station in Avonmouth is a key location to allow us to make low-carbon deliveries across the south-west."
The fuel supplied by CNG Fuels is 100% renewable and sustainable biomethane, sourced from food waste and approved under the Department for Transport's Renewable Transport Fuel Obligation (RTFO) scheme.
Renewable biomethane cuts greenhouse gas emissions by up to 90% and reduces lifetime vehicle costs by 30%-40%, says CNG.
The site joins eight existing refuelling stations already operated by CNG Fuels, with most of the country already within a 300-mile range of a CNG Fuels refuelling station.
By 2023, the company will have 20 large public access stations in operation to meet the exponential growth in demand.
John Dinham, owner of John Dinham Transport, said: "Running our fleets on 100% renewable biomethane is a win-win for our business and for our customers.
"It has been a huge selling point for us, especially amongst our bigger corporate customers who have pledged to reduce their carbon footprint.
"We are committed to significantly reducing emissions from our fleets and renewable biomethane is the perfect solution to enable us to do so now."
He continued: "We have more biomethane trucks on order and the new site in Avonmouth puts the world's largest biomethane refuelling station on our doorstep, making it easier than ever to refuel our fleet with Bio-CNG. As our fuel supplier, CNG Fuels' service is second to none, they have made us feel very comfortable about investing in bio-CNG technology."
Last year, CNG announced plans to host hydrogen fuel trials across its expanding UK-wide network to ensure stations are already to support a multi-fuel future as different technologies develop and become commercially viable.
The first hydrogen trails are due to begin this year and by 2025, CNG Fuels plans to allocate 100 acres of its land to public access hydrogen refuelling.