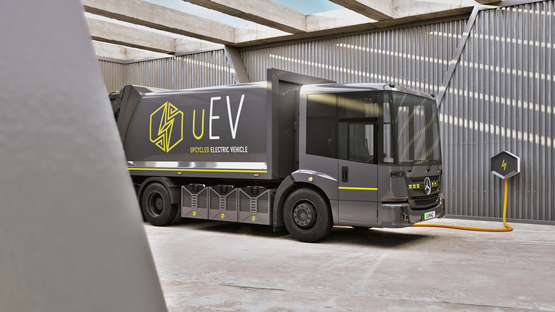 Classic car restoration and electric vehicle (EV) conversion specialist Lunaz is expanding into the commercial vehicle sector, with a launch of its upcycled refuse truck.
It has already signed fleet electrification agreements with major councils and private entities in the UK and US and says it will be moving ahead to full market entry in 2023.
The UK-based firm expects to upcycle more than 1,000 commercial vehicles per year. Each truck is fitted with an electric powertrain and fully restored, before handover.
The refuse truck is the first of many types of commercial vehicle that Lunaz plans to build on the Mercedes-Benz Econic platform.
Lunaz has secured funding to establish a new remanufacturing and electrification facility in Silverstone. David Beckham is among the investors.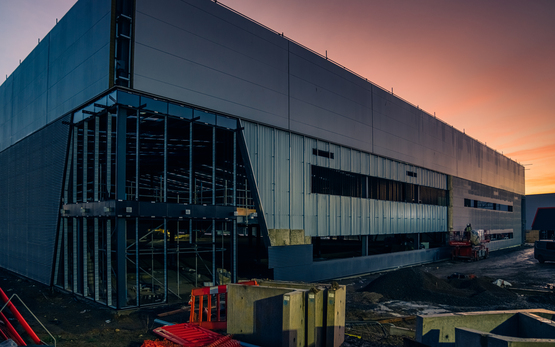 David Lorenz, founder of Lunaz, said: "By upcycling and electrifying industrial vehicles at scale, millions of tonnes of embedded carbon is saved by dramatically extending the usable life of thousands of vehicles that would otherwise be scrapped.
"By applying this approach to public sector vehicles like refuse trucks we deliver a result that is better for the taxpayer and better for the planet."
An environmental audit commissioned by Lunaz found that more than 80% of embedded carbon over total lifetime is saved when upcycling rather than replacing an existing refuse truck with a new EV equivalent.
Lunaz will deliver a fully upcycled, re-engineered refuse truck built to a near zero-mile standard to Councils and Waste Management companies for broadly the same price as a new diesel equivalent and considerably less expensively than a new electric-powered refuse truck.
Before the diesel engine is removed and replaced with the Lunaz modular electric powertrain, every industrial vehicle that undergoes Luanz' remanufacturing and electrification approach is fully upcycled. This includes a full bare-metal restoration. This means fleet operators are presented with a vehicle in factory new condition.
Lunaz develops all its software in-house. This ensures end-users are presented with a vehicle equipped with the latest safety and control equipment. This includes the replacement of wing-mirrors with camera equipment and latest blindspot protection through side-facing radar and 360-degree birds-eye view cameras to increase awareness of surroundings and safety of workers when manoeuvring.
> Interested in comparing electric vehicle data? Check out our EV tool.
> Interested in ensuring the efficient use of EVs. Check out our dedicated editorial sections: Insight & policy | EV news | Charging & infrastructure | Costs & incentives | Benefit-in-kind | EV case studies | EV road tests