Volkswagen Commercial Vehicles has revealed sketches of the new Amarok ahead of its global launch later this year.
The manufacturer says that the new pick-up will come with a whole host of new features, including "numerous driver assistance systems".
The new model is being developed alongside the Ford Ranger, as part of a wider commercial vehicle collaboration agreement between Ford and VW.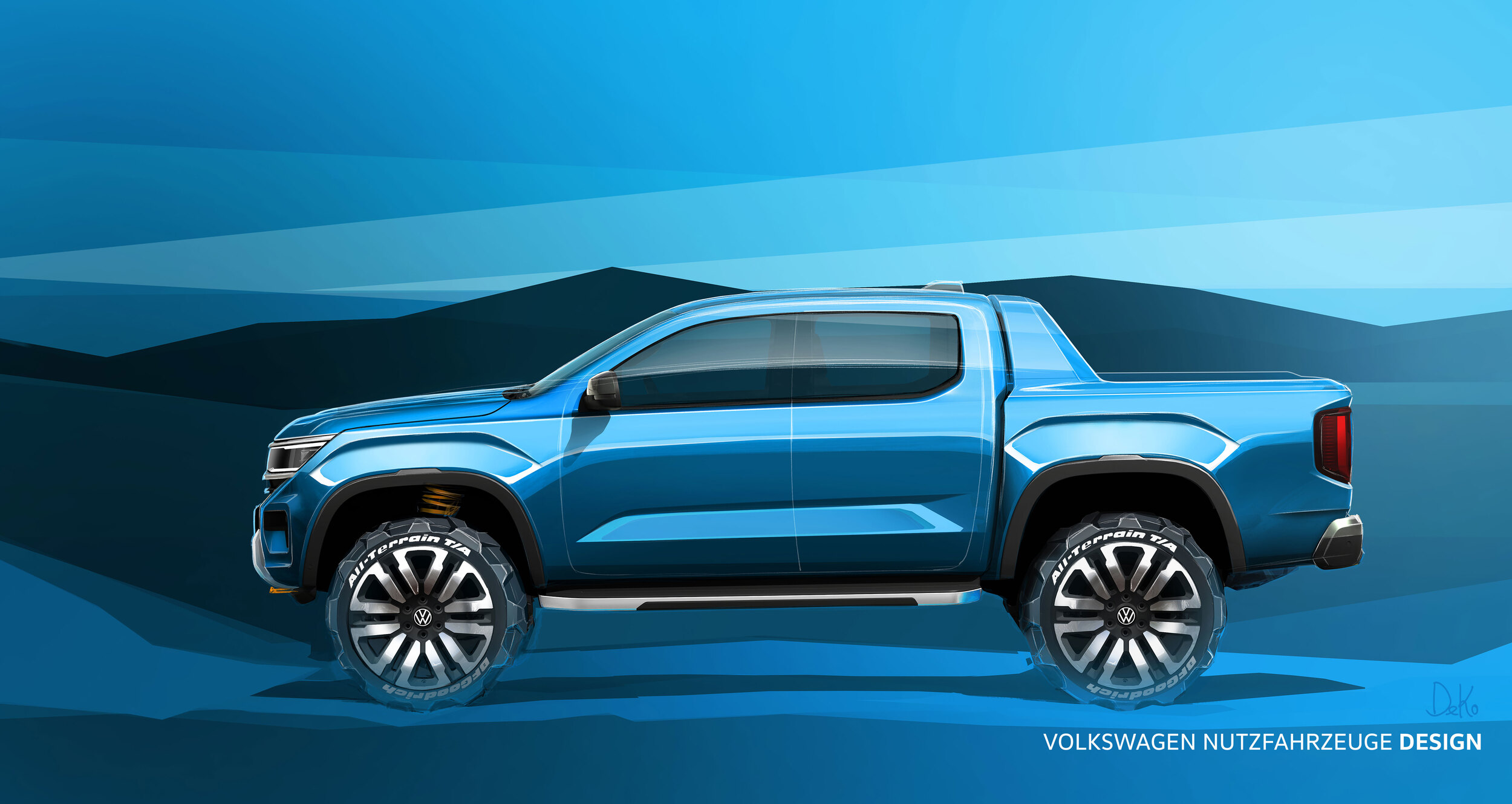 First launched back in 2011, the Amarok proved popular in the UK, selling almost 4,000 units in its last year of production.
The Amarok was discontinued in 2020 when Volkswagen Commercial Vehicles confirmed that it was re-purposing its Hanover factory, where the Amarok was built, to build the new ID Buzz electric van. The new Amarok will be built by Ford.
The new pick-up from Volkswagen Commercial Vehicles will be powered by a V6-TDI, with the promise of plenty of towing power and torque, while the premium character of the interior has also been further enhanced.
Albert-Johann Kirzinger, head of design at Volkswagen Commercial Vehicles, said: "We emphasise the different, expressive front designs of our pick-up with a charismatic Amarok signature that is also found with very large letters on the cargo box at the rear and is sported very proudly by the Amarok.
"Needless to say, a Euro pallet fits between the wheel housings again – and of course loads can be safely secured.
"The styling bar as a visual extension of the double cab in the cargo box once again gives the Amarok's body dynamic, aerodynamic and very strong proportions."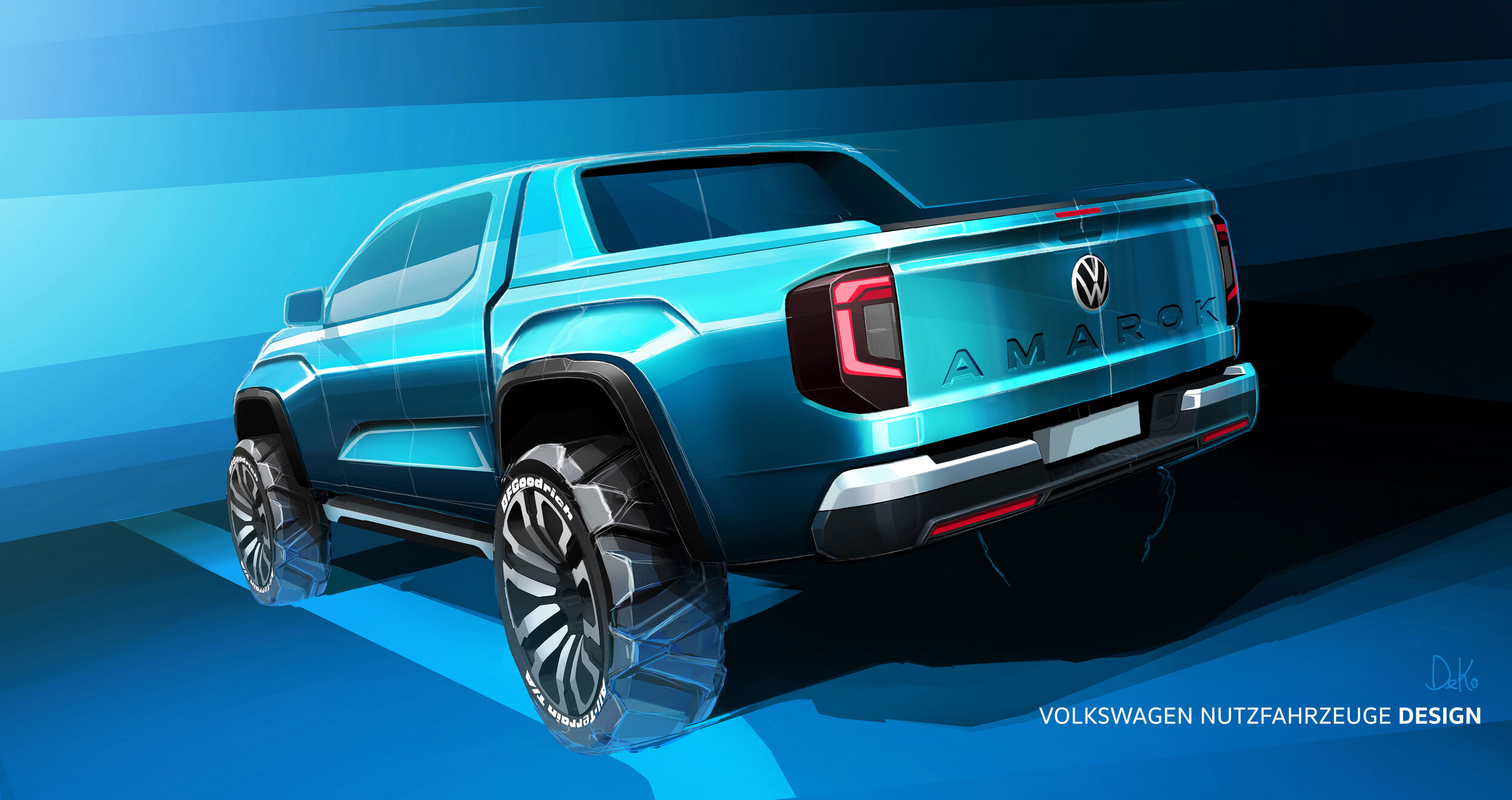 The exterior of the new Amarok has grown in length by 10 centimetres to 5.35 metres and its body will also be wider than the current version. This is manifested, for example, in more legroom in the second row, says the manufacturer.
The first vehicle to launch as part of Ford and VW's new alliance will be a Ford city van based on the Caddy.