Guest Truck and Van invests in solar technology
Guest Truck and Van has invested in solar panel technology at its head office in West Bromwich in a programme expected to be rolled out across all its 13 service locations.
Robert Spittle, managing director (MD) at Guest Truck and Van, said: "The investment in solar panels at West Bromwich is our first step towards looking at how this concept works for us daily.
"We are experimenting with this for a few months and will reassess at the end of the trial period, perhaps looking at battery investment once we have a greater understanding of the power produced and the consumption we need.
"We believe that on a sunny day, the panels will provide for all our electrical needs for the site, and even on a dull day, there will be enough power output to recharge our electric vehicles."
Tuffnells announce five-year ESG charter
Tuffnells has released its environmental, social and governance (ESG) plan, which outlines the company's approach to the environment, community, and ethical trading.
In a bid to achieve carbon neutrality, the company plans to continue to upgrade its facilities, focus on waste reduction and assess, trial and adopt greener and more fuel-efficient vehicles as technology in the sector matures.
The company has four points of action regarding community: allowing employees time to volunteer at charities, building sponsored partnerships with local charities and community organisations, fostering a sense of community internally and an existing aspiration to be an employer of choice.
Tuffnells has also renewed its commitment to governance with health and safety a "key priority" and an ethical approach embedded in every stage of its supply chain, Tuffnells said.
Chris Tresadern, CEO at Tuffnells, said: "We have placed ESG firmly at the heart of Tuffnells. Building a sustainable approach for the future is essential to every business and putting in place a solid plan will ensure we continue to thrive while delivering on our environmental commitments."
Parcelhub invests in electric vans and infrastructure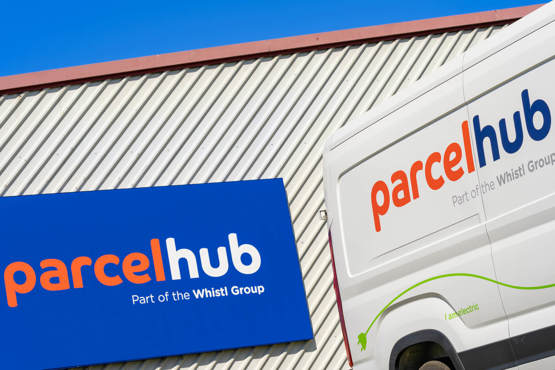 Parcelhub has announced £450,000 investment in the rollout of electric vehicles (EVs) within its regional depot network.
Several vans are already operating from its Nottingham and Dinnington sites and over the coming months will see additional Maxus eDeliver 9 vans added to its fleet across all sites as the EV charging infrastructure is expanded across its network to facilitate the van rollout, Parcelhub said.
The new vans will undertake on-site local collections for its customers, who are typically SME and mid-market online retailers and brands.
Steve Marjoram, MD at Parcelhub, said: "We understand that we have an important role in reducing our impact on the environment in the areas in which we operate.
"Through this investment we will not only lower our C02 emissions but also those of our customers as we all try and play our part in becoming sustainable."
Digital INNK moves to new headquarters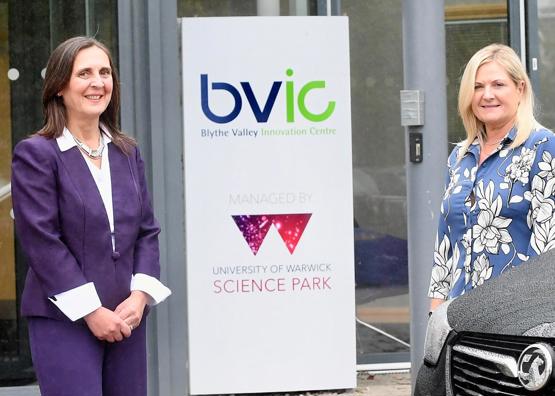 Fleet technology firm Digital INNK is moving to a new global headquarters in the University of Warwick Science Park.
The new premises sit in the Blythe Valley Innovation Centre and will help attract and accommodate more staff as it looks to strengthen its team of artificial intelligence (AI), data and software developer experts, the company said.
Angela Montacute, chief executive officer (CEO) at Digital INNK, said: "Our new home will provide a platform for further expansion in the UK and beyond.
"As part of a world-leading science park, we will be able to accelerate our research and development plans that support the fleet industry and help to drive efficiencies using the latest technologies."
The move will help support the company's expansion in the UK and Europe.
> Interested in comparing electric vehicle data? Check out our EV tool.
> Interested in ensuring the efficient use of EVs. Check out our dedicated editorial sections: Insight & policy | EV news | Charging & infrastructure | Costs & incentives | Benefit-in-kind | EV case studies | EV road tests