Advertisement feature from Webfleet
Beverley Wise, Regional Director UK & Ireland for Webfleet Solutions,explores three essential areas that businesses must get right when making the electric transition.
Why TCO optimisation matters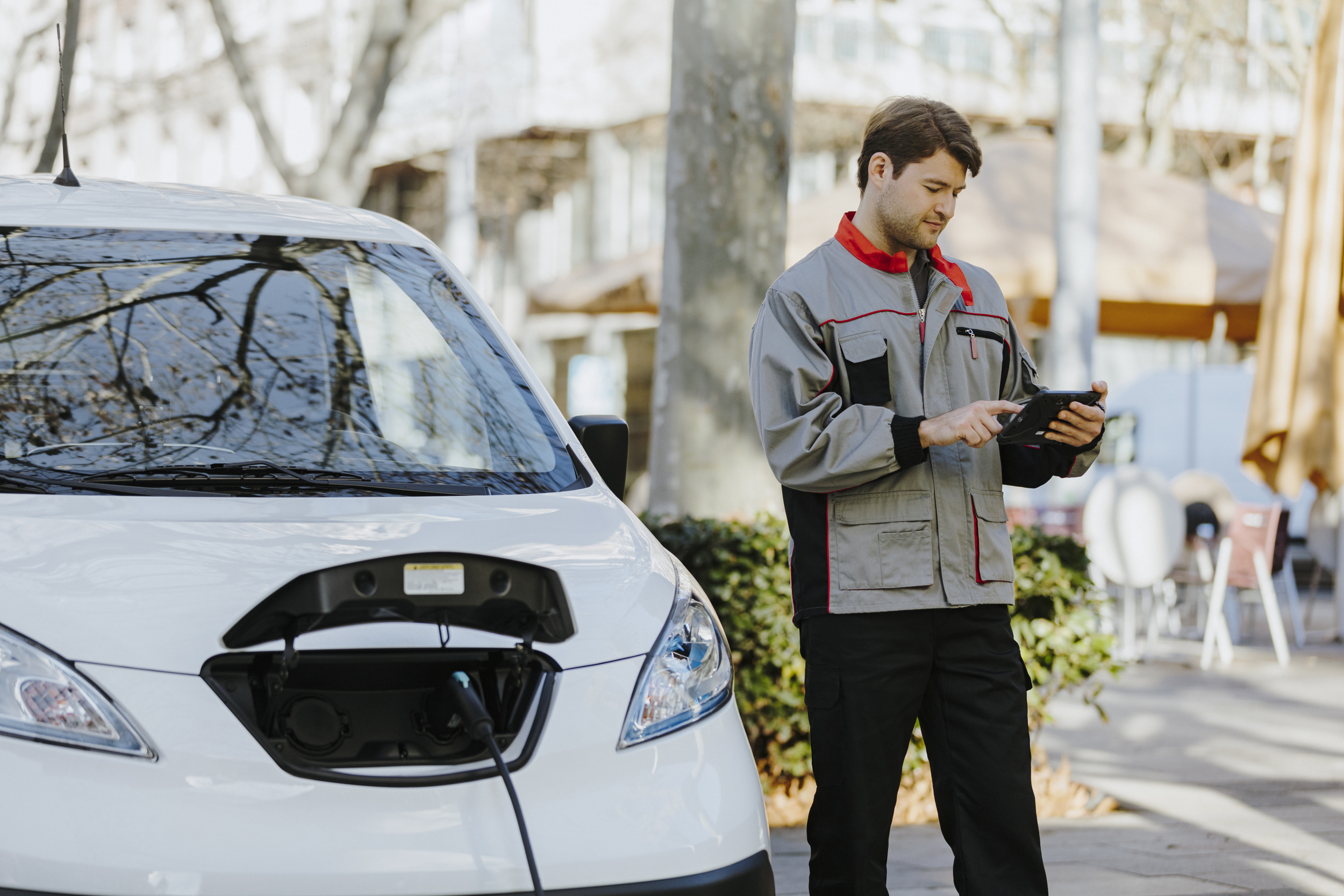 Although the upfront purchase or lease costs of electric vehicles (EVs) are typically higher than their petrol or diesel counterparts, considerable savings can usually be made in everyday running costs.
Not only can the electric powertrain enable fleets to benefit from a lower cost per mile, with fewer moving parts it can also result in lower maintenance costs. By calculating this Total Cost of Ownership (TCO) – taking all areas of spend into account – a persuasive business case for electrification can be made.
Furthermore, car choice lists based on TCO will see electric models categorised more accurately, making them more accessible to a bigger proportion of the workforce.
This TCO calculation can be simplified by using telematics data insights. The cost per mile of an EV can be more easily compared with a fossil-fuelled equivalent, for example. Tools such as WEBFLEET's Fleet Electrification Report, meanwhile, will help provide clear visibility over the typical mileage and type of journeys undertaken by drivers, signalling which vehicles can be cost-effectively to switch to EV alternatives.
Charging ahead: planning your EV infrastructure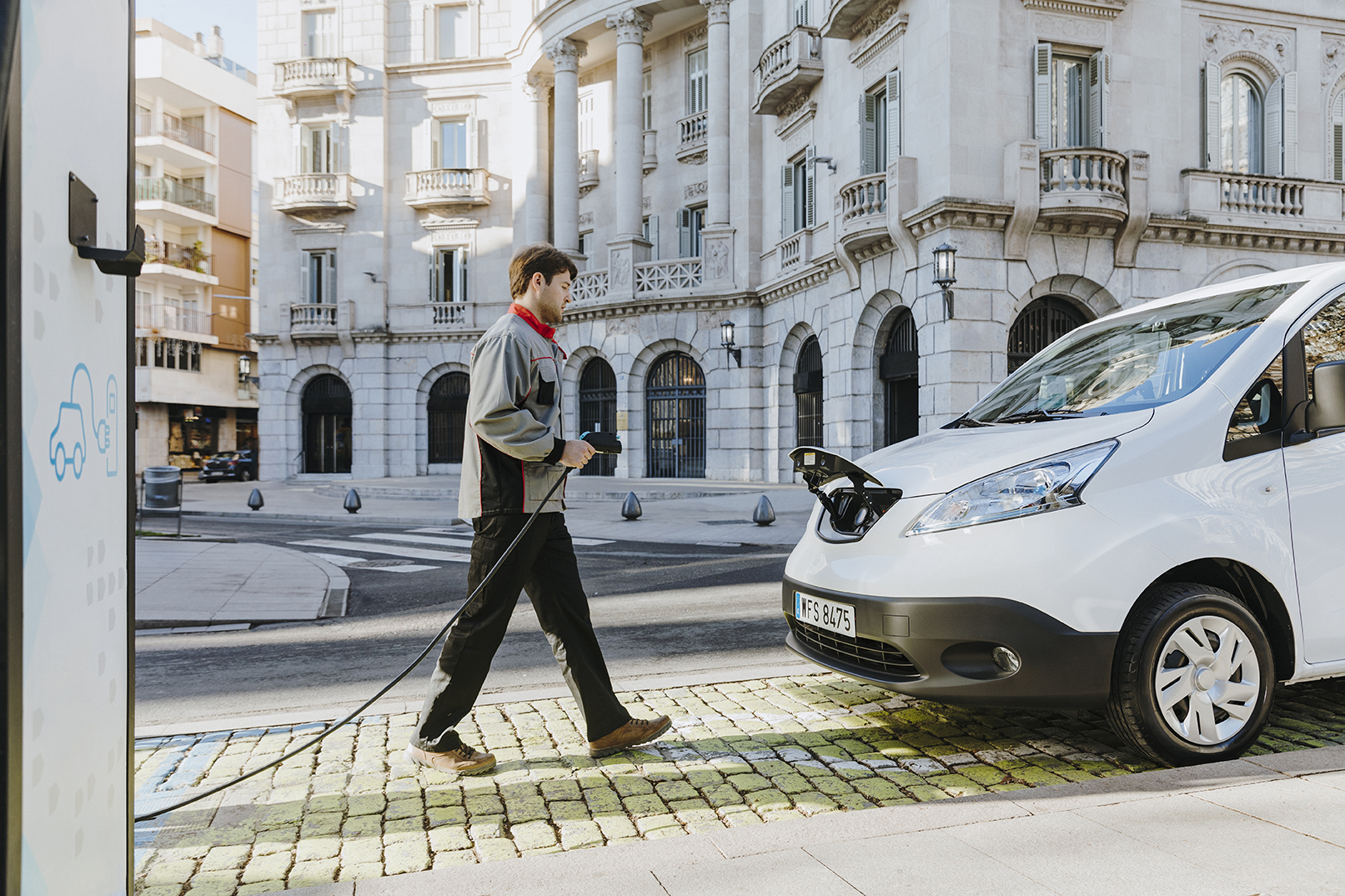 When making the switch, it is also vital that fleets use the most appropriate charging infrastructure, that they understand the options available, that EVs are fully charged when they need to be, and that drivers plug in to the most cost-effective tariffs.
Telematics insights can once again help here, enabling businesses to determine where their cars spend most time and revealing their typical mileage and dwell time. This will help indicate whether vehicles need to use home, office or public charging infrastructure.
When charging stations are needed at business premises, telematics reports will help signal how many are required, and whether standard or more expensive rapid chargers are more appropriate.
Having made the EV switch, functionality such as the WEBFLEET Charger Connection Report will then offer complete visibility over vehicles' charging statuses and remaining charging times to ensure drivers operate the most cost-effective charging practises.
Electricity grid demands will tend to peak in the early evening, for instance, when drivers are most likely to plug in their vehicle on their return from work. Charging overnight, when electricity prices are lower, can consequently reduce this cost burden.
The report will also help ensure that charge levels are maintained between the optimal 20 and 80 per cent to minimise battery degradation.
Maximise your fleet's electric miles
The WEBFLEET Energy Consumption Report raises the EV insights bar even higher, providing fleet managers with energy usage information, in kWH per vehicle, per day. With this intelligence they can compare vehicles' energy performance and identify and address inefficiencies at the touch of a button.
Robust route planning, navigation that takes account of live traffic information and workflow management optimisation also remain vital considerations if fleets are to make the most out their electric miles, boosting productivity and cutting costs by reducing expensive en route charging.
You can find out more here.