New fuel suppliers approved under Renewable Fuels Assurance Scheme (RFAS)
Zemo Partnership's Renewable Fuels Assurance Scheme (RFAS) is gathering pace, with 14 new fuel suppliers fully approved under the scheme.
The RFAS gives heavy-duty vehicle operators information about the greenhouse gas (GHG) and wider sustainability performance of renewable fuels supplied in the UK.
The scheme is open to companies supplying sustainable low carbon fuels used in road vehicles and non-road mobile machinery, including biofuels and renewable hydrogen.
The scheme approves companies supplying sustainable low carbon fuels based on meeting three performance criteria, with evidence verified by an independent auditor complementing the safeguards included in the Renewable Transport Fuel Obligation (RTFO).
The assurance criteria are based on fuel life cycle GHG emissions, feedstock sustainability and supply chain traceability.
Engineius goes carbon neutral
Vehicle movement company Engineius has begun to carbon offset its carbon footprint with climate neutral company, Climate Partner.
Engineius worked with Climate Partner to become a climate neutral company by calculating its corporate carbon footprint, which includes emissions from sources such as energy and heating, business travel, office supplies and everything else produced in the operation of the company.
The figure will be recalculated each year to monitor progress and identify additional areas for improvement, Engineius said.
Engineius said it is taking a twin-track approach to set the business up operationally to avoid all emissions possible and offset the emissions that are not possible to avoid.
With Climate Partner, Engineius will be offsetting its unavoidable emissions by paying into high impact projects in the Global South. The company's first beneficiary will be bamboo afforestation efforts in Nicaragua.
Calum Slowther, managing director at Engineius, said: "When we launched back in 2018 our vision was to make vehicle movement easy, transparent and as green as possible.
"The green element is imperative; it means taking ownership of firstly, the carbon output of our own business, and secondly the emissions created through the vehicle movement service we provide."
Michelin to launch Primacy 4+ tyre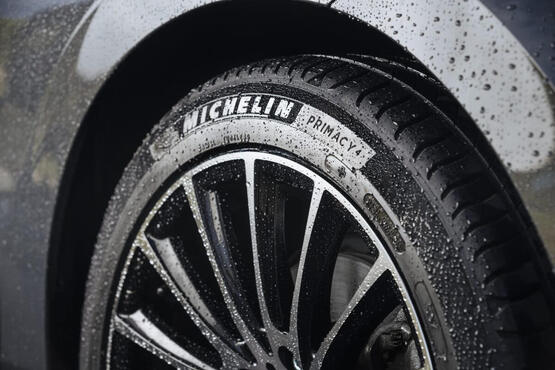 Michelin has introduced a new generation of tyre, the Michelin Primacy 4+ to be available in 121 dimensions by the end of 2022.
The tyre features Michelin's EverGrip technology which includes a self-rejuvenating tread and MaxTouch Construction to help maximise the tyre's contact with the road.
The new Michelin Primacy 4+ replaces the previous generation Primacy 4 which was launched in 2018.
Martin Thompson, Michelin's fleet segment manager UK & Ireland, said: "The new Michelin, Primacy 4+ has been engineered to deliver exceptional safety and performance over a long life on the road.
"This brings genuine benefits to fleets through improved duty of care towards their drivers, and enhanced sustainability thanks to tyres which need replacing less frequently."
Bridgestone launches commercial fleet tyre e-books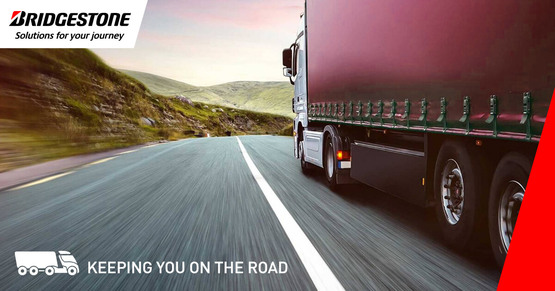 Bridgestone has launched a series of free, downloadable e-books on tyres for commercial fleet operators.
The Keeping You on the Road e-guides cover several common topics including the core functions of tyres, tyre care and maintenance and tyre components and their markings.
The company has developed a digital hub which offers insights and tips on tyre maintenance and best practice.
Bridgestone said that the guides had been developed over many months, after Bridgestone spoke to operators to understand their challenges and needs.
Gresia Cabrera, commercial and solutions marketing executive at Bridgestone, said: "Our Keeping You on the Road e-books are designed with all fleet operators in mind, offering practical, time-saving tips to ensure their fleets are moving safely.
"They've been created to make tyre maintenance even more manageable, offering valuable advice and solutions."
Download the digital e-books here.
Wren Kitchens opens transport depot in Rochester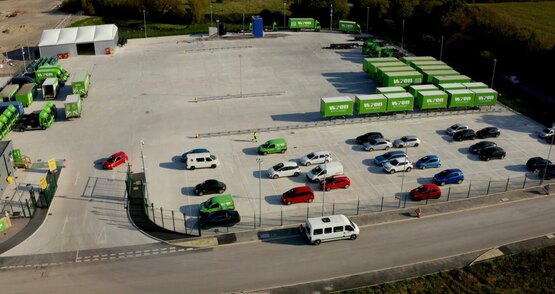 Wren Kitchens has opened a southeast transport depot in Rochester to cater for increased demand and to further reduce emissions.
With connectivity to major motorways such as the M25, M20 and M2, the transport hub can service 25 deliveries every day with a mix of 7.5-tonne and 18-tonne lorries. It will create over 100 jobs including drivers, porters, and operational roles.
The new site will operate as a satellite depot, trunking kitchens from its Barton-Upon-Humber manufacturing facility via its major Stansted transport site, reducing 75,000kg of CO2 every year.
Wren said it will invest in a modern open-plan transport office and a dedicated training facility for inductions, driver CPC courses and refresher training on-site.
John Wright, Wren Kitchens vice president of transport, said: "Our logistics are at the heart of Wren's success, and as the company continues to grow, so does the need for enhanced connectivity to be closer to our customers across the UK, to ensure we continue to deliver 99.5% on time and in full."