Commercial Fleet has added a new tool to its website designed to make it easier to compare and find the best vans for your business.
For those looking to add an electric van to their business, the tool includes the electricity tariffs (in pence per kilowatt hours) of a number of providers, including BP Pulse, EDF and Octopus.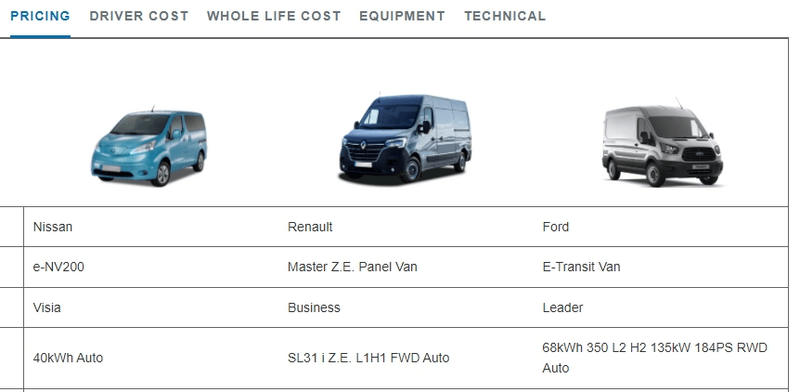 You can start using the tool by selecting the make, model, trim, wheelbase and roof type or on vehicle specification, price, load and efficiency measures, such as its fuel type, CO2 emissions and fuel consumption.
It's then possible, through the 'manage vehicles' option, to compare up to three commercial vehicles.
Commercial Fleet has teamed up with Carmen Data to provide this fleet management tool.
> Check out our Van Finder tool.