Sapphire Vehicle Services has doubled its offering to operators, with the opening of the second in a national network of all-makes workshops.
The independent truck and van repairer has converted its former vehicle maintenance unit in Hatfield, Hertfordshire, into a service depot open to all.
The site joins Sapphire's workshop in Tamworth, Staffordshire, which opened for business in June, and marks the next step in an aggressive push for more business – other facilities are already under development and due to open soon.
Sapphire Vehicle Services currently maintains upwards of 28,000 trucks and vans for its clients, in dedicated vehicle maintenance units across the country.
The Hatfield site's four-bay workshop is equipped with pits, lifts and a brake roller-tester, while the building also houses a parts store, offices, and comfortable driver waiting area.
With a staff of 12 qualified technicians, led by manager Paul Howgego and supported by workshop controller Lewis Simmonds and senior compliance administrator Victoria Bateman, the facility is open for business 24 hours a day, seven days a week, 365 days per year.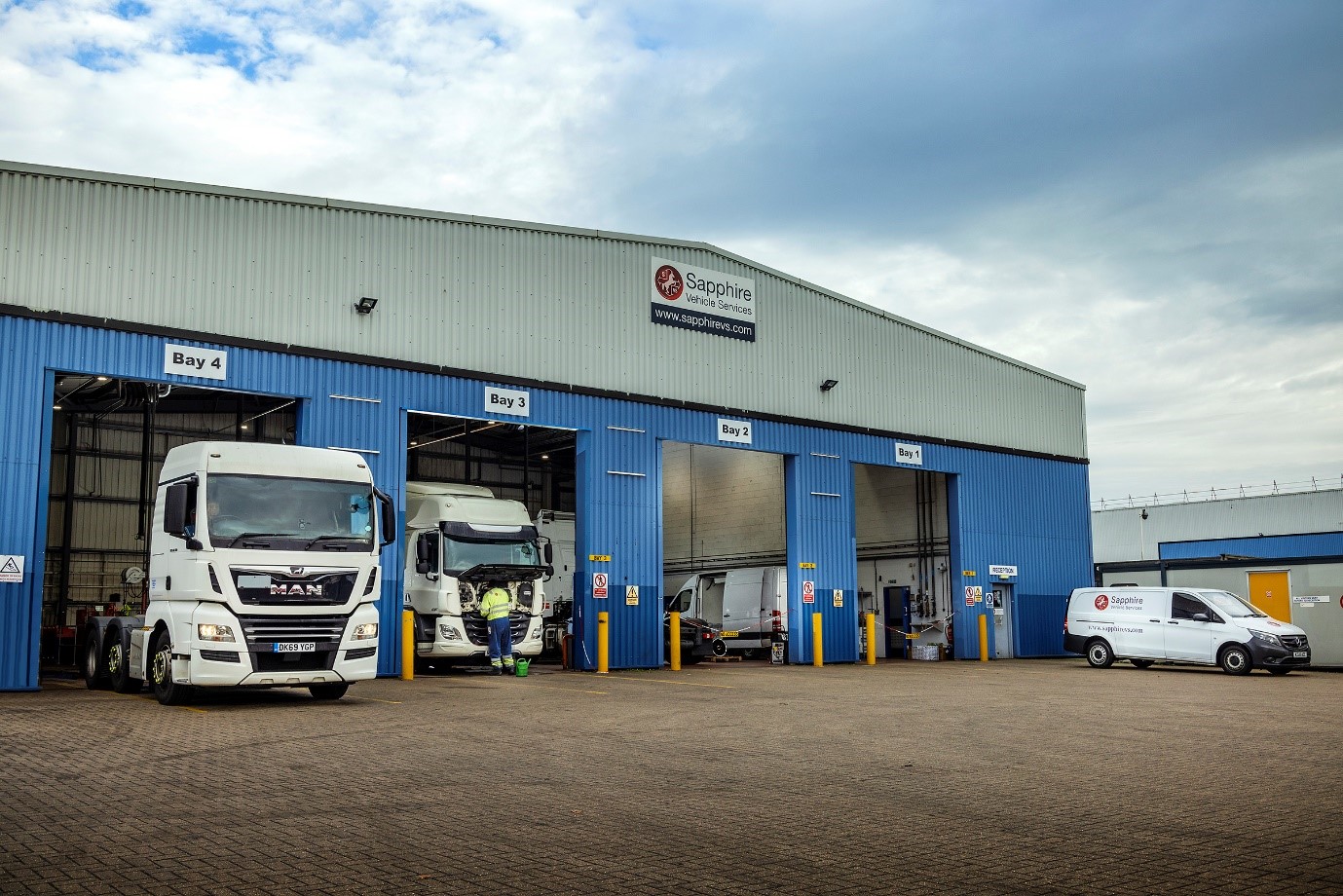 "We've invested a huge amount in setting up this site," said Howgego. "The building has been fully refurbished and is now kitted out with diagnostic equipment and tooling for all leading vehicle brands.
"We carry a stock of genuine OEM parts, and both the workshop and our fully equipped mobile roadside assistance van operate around the clock.
"We also have a dedicated driver whose job is to collect vehicles from customers, and deliver them back as soon as they're finished, to help keep downtime and inconvenience to an absolute minimum."
As well as inspection, maintenance and repair of all trucks, vans and trailers the Hatfield facility offers MoT preparation, and has technicians specifically trained to work on electric vehicles.