Digital issues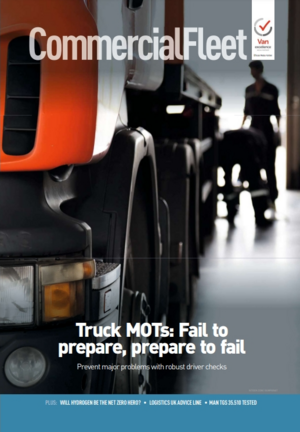 Welcome to the Commercial Fleet digital issues.
Commercial Fleet provides engaging content designed to assist with the effective, efficient and safe running of your van and truck fleets. It consistently offers up to date news, best practice advice and information.
Published in each issue of Fleet News, Commercial Fleet covers such essential topics as compliance, safety, security/telematics, tyre management, fuel use and funding as well as reviewing the latest vehicles.
Commercial Fleet is for decision-makers responsible for the acquisition and management of 5+ LCVs and lorries below 28 tonnes.
Here you can access the latest issue or our archive of pdfs and ezines.
Commercial Fleet editor-in-chief: Stephen Briers
These issues are free to view.
And now, you don't need to login or register to read your digital issue.
TIP!
Pdfs: Click the issue you're interested in and either open the pdf online or, for ease of use, 'save as' to your desktop when prompted.
If you save it we recommend changing the view to 'two page view' to get the full impact of double page spreads, particularly on features and road tests.
Previous Commercial Fleet digital issues